The city of Ohrid is a true treasure of North Macedonia. With its mountainous views and sparkling blue Lake Ohrid, it's no wonder that many visitors flock to this historical Macedonian city, especially during the summer. Ohrid would be a great place to spend a few days but if you're based in Skopje like we were, Ohrid makes for a great day trip. In this post, we talk about what to do in Ohrid and how to get there from Skopje. Ohrid needs to be on your itinerary while visiting North Macedonia!
How to Get to Ohrid from Skopje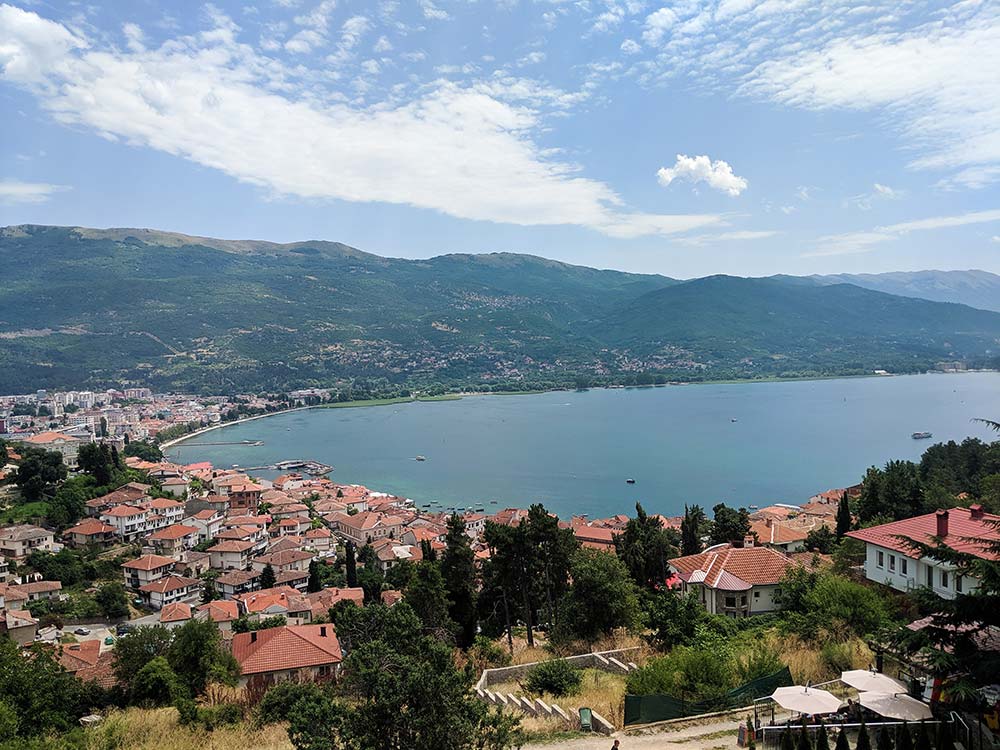 It's about a 3 hour drive from Skopje to Ohrid, which seems like a lot. However, with such beautiful scenery on the way, it's hard to complain about the drive. So we recommend renting a car if you can.
As much as we would have liked to rent a car, it didn't play out that way. A bus was cheaper and we didn't have to mess with parking as well. A car will get you there only slightly faster so it's not a big difference in time.
Buses leave constantly from Skopje to Ohrid. You can find a complete schedule on the Skopje Bus Station (known as SAS) website. However, not all bus lines offer online purchasing of tickets and it hasn't been the most user friendly site. We recommend buying your tickets in person at the bus station.
You'll find many ticket windows, look out for the one that says Rule Turs. It cost us about $25 USD for two round trip tickets to Ohrid. Very reasonable! Buy your ticket before the day of your trip! We went on a Friday to purchase our tickets for Sunday and all 6 a.m. buses were sold out. We ended up on the 7 a.m. bus.
Leave as early as you can manage. Buses begin departing around 6 am. 
Arriving in Ohrid at 10 am, it was an easy 15-20 minute walk to the lakeside and old town. But take a taxi if you'd like; there are many outside the Ohrid bus station.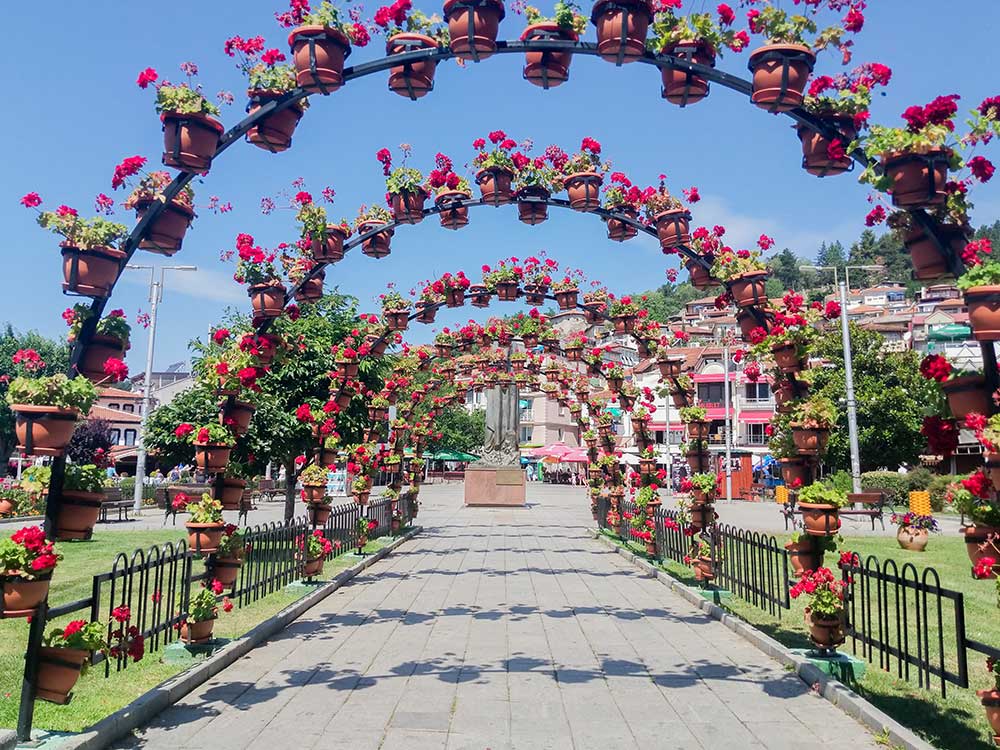 Pro Tip: You have to confirm your return ticket to Skopje at the Ohrid Bus Station. As soon as you arrive, head to the ticket counter and choose your return time and get your ticket. You can head back at 4:30 pm, 6 pm, or 8:30 pm. There are earlier times as well but if it's a day trip from Skopje, you want to have ample time to see Ohrid!
The crowds will swarm the bus station in the evening, especially on weekends so that's why it's best to take care of your return ticket ASAP!
Now with that out of the way, it's time to talk about what to do in Ohrid!
Take a Ride on Lake Ohrid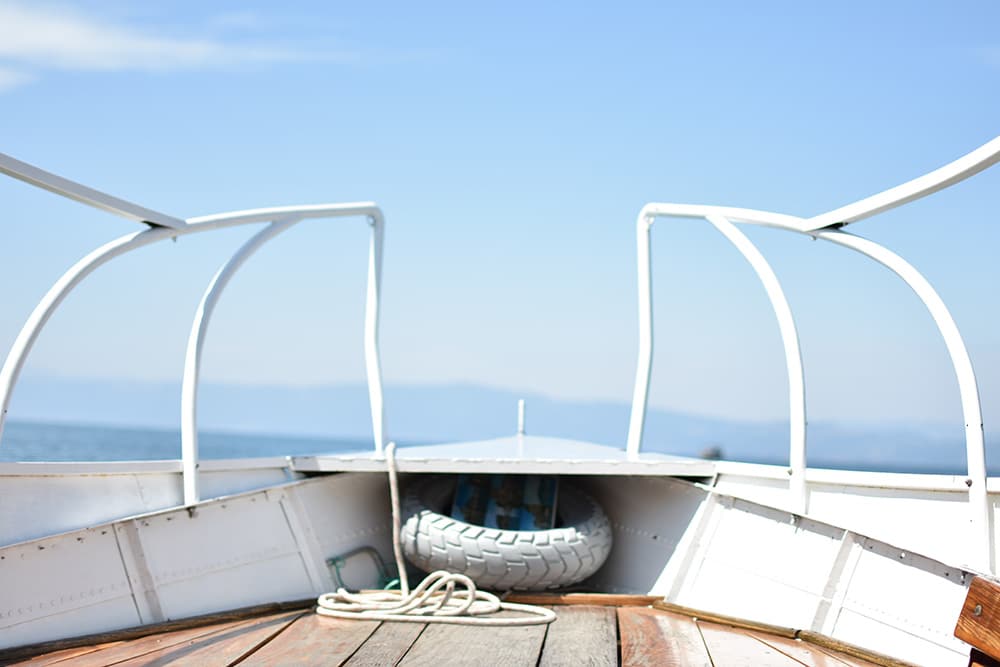 The lake is the first thing that catches your eye when you hit the main square, so why not grab a boat and have a look at this old city from the water? There are longer excursions that cost 20 Euros per person, and you'll see signs aplenty for these, but if you walk along the shore a little bit, find a boatman who's waiting by his boat and ask him for a ride (he'll probably offer it before you even get the chance to ask)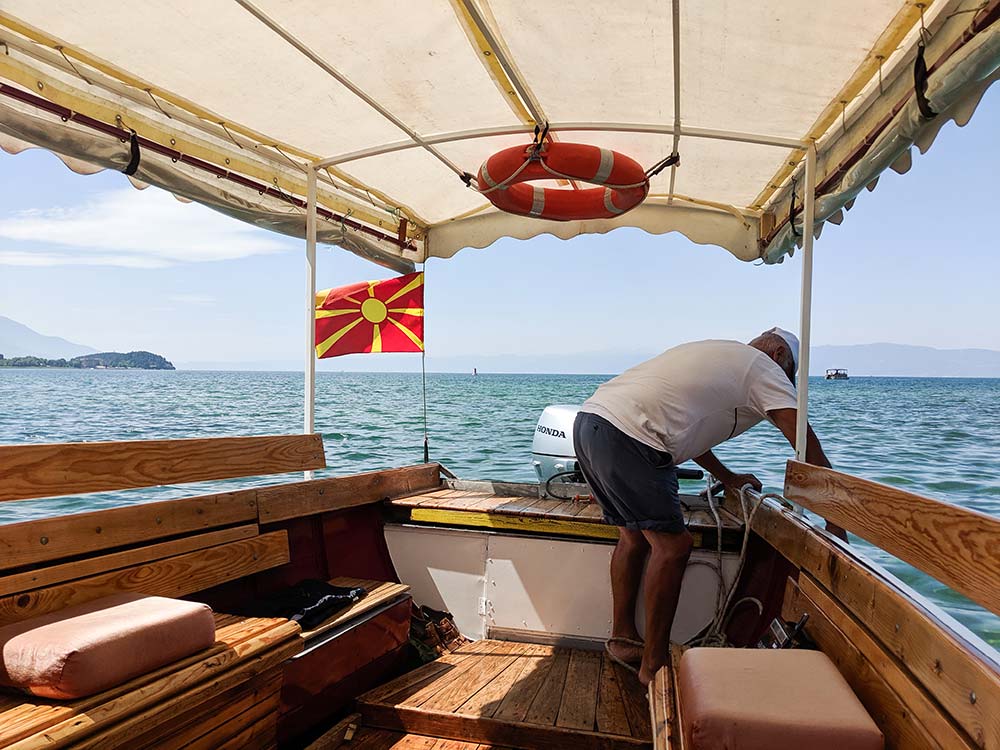 The cost was almost $11 USD for both of us to have a 30 minute ride. We had the boat to ourselves and the captain explained some important sights to us along the way and played Macedonian music.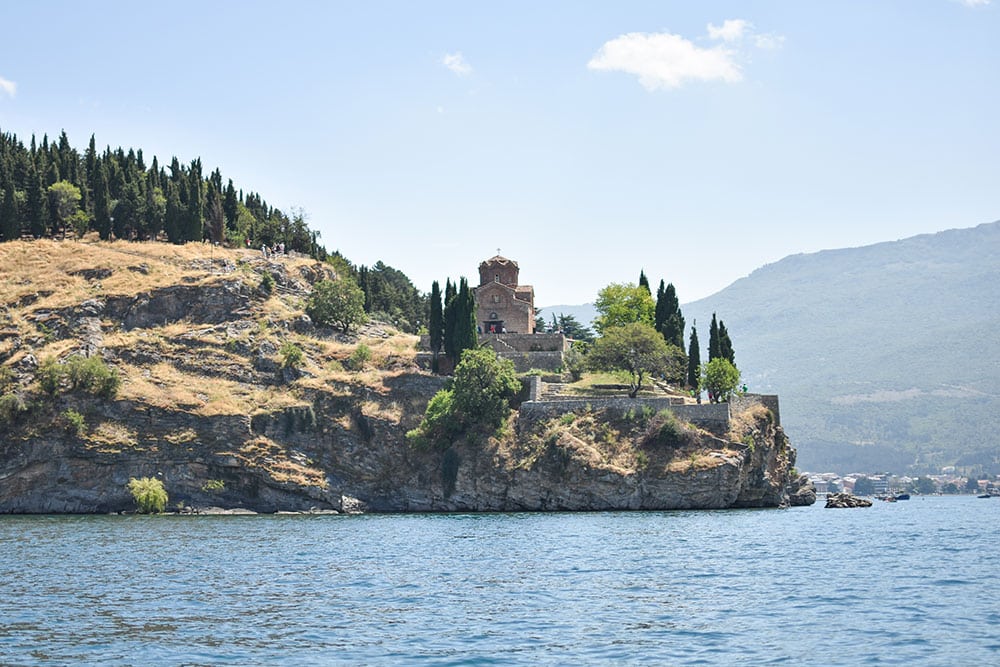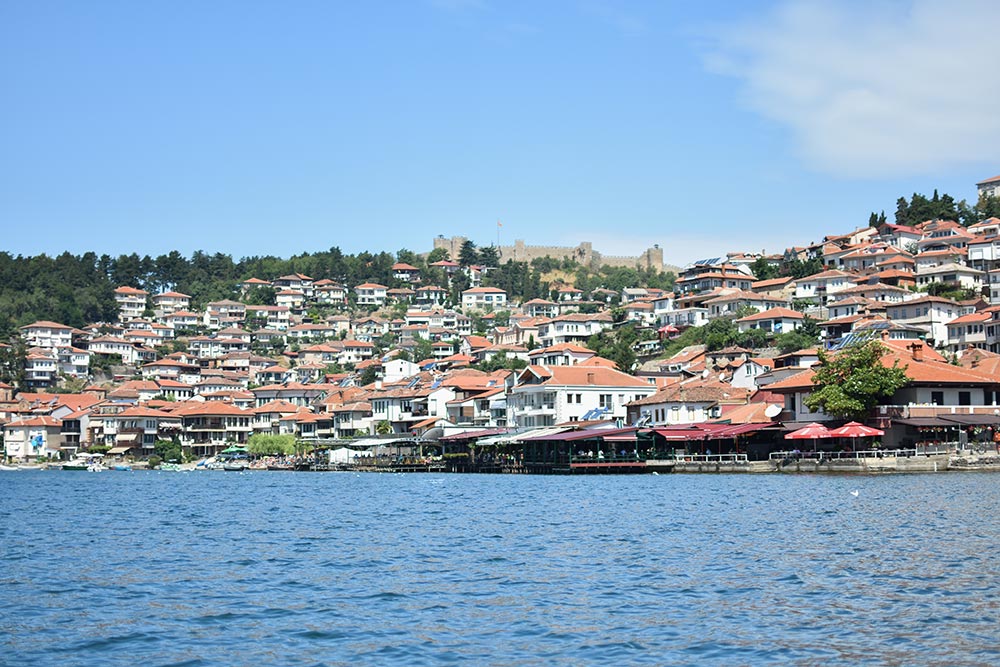 Swimming in Lake Ohrid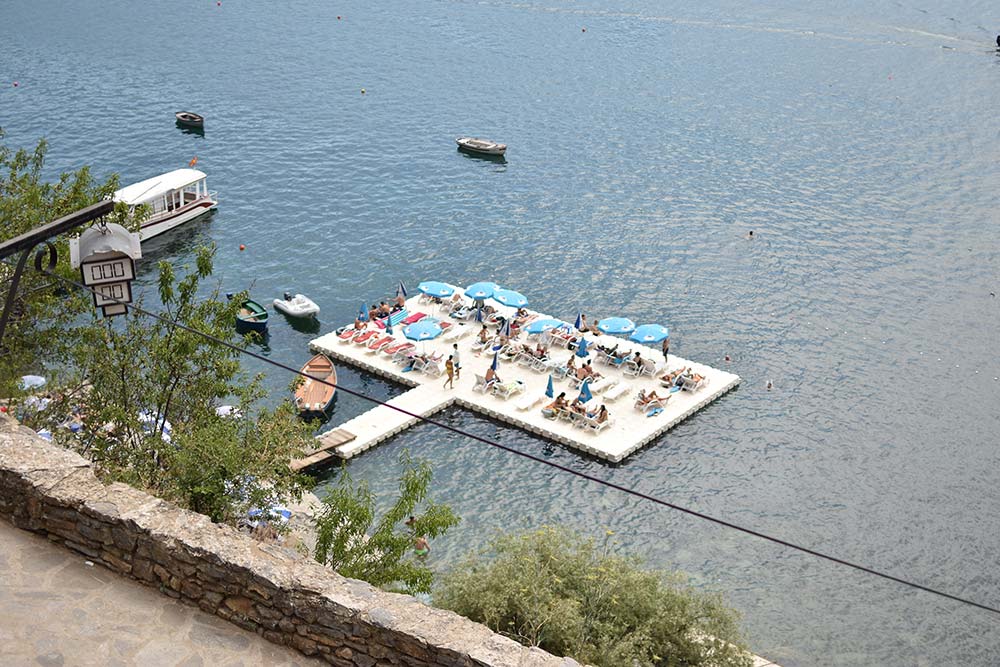 With water so blue and clear, it's easy to mistake Lake Ohrid for the sea. There are plenty of swimming docks as well as beaches nearby so take a dip!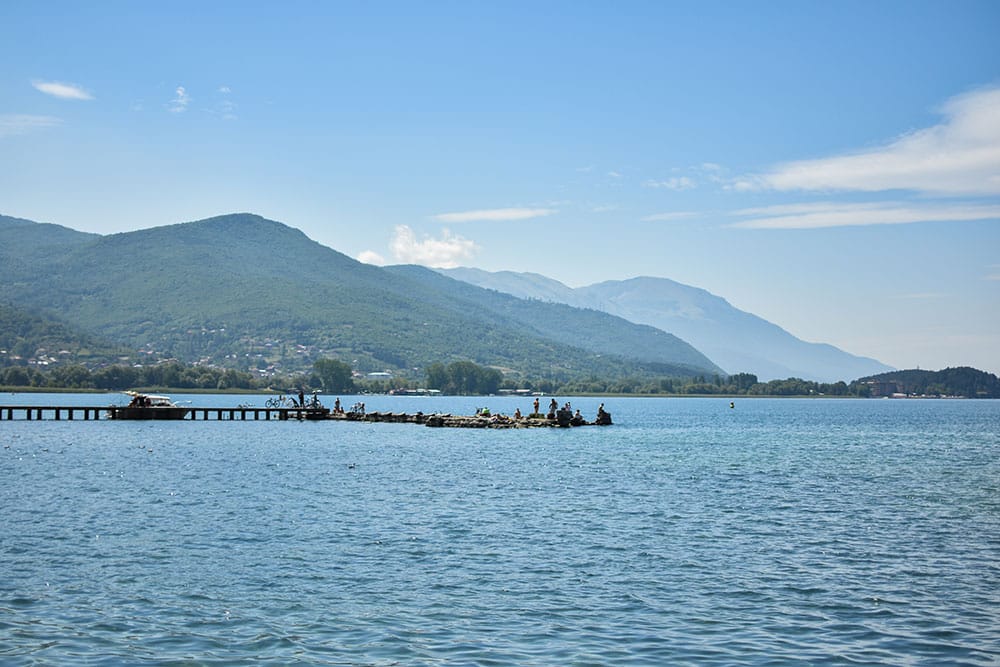 Church of St. John at Kaneo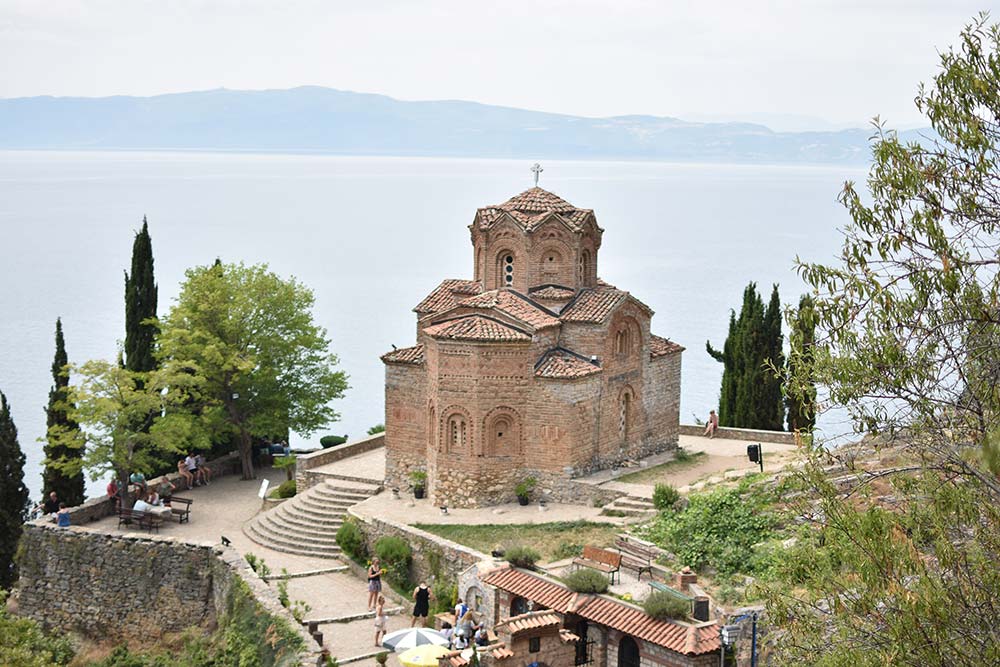 Probably the most iconic sight of Ohrid, North Macedonia, the Church of St. John sits atop a rocky cliff and offers some of the best views of Lake Ohrid. Dating back to the 14th-15th century, this church has quite a story to tell. Entry is very cheap if you're wanting to head inside or maybe you just want to hang outdoors and take in the views. There are some benches nearby so have a seat and enjoy.
If you do take a boat ride, they'll be sure and take you next to this church, giving you an awesome view of the church and cliffs from Lake Ohrid.
Stroll through Old Ohrid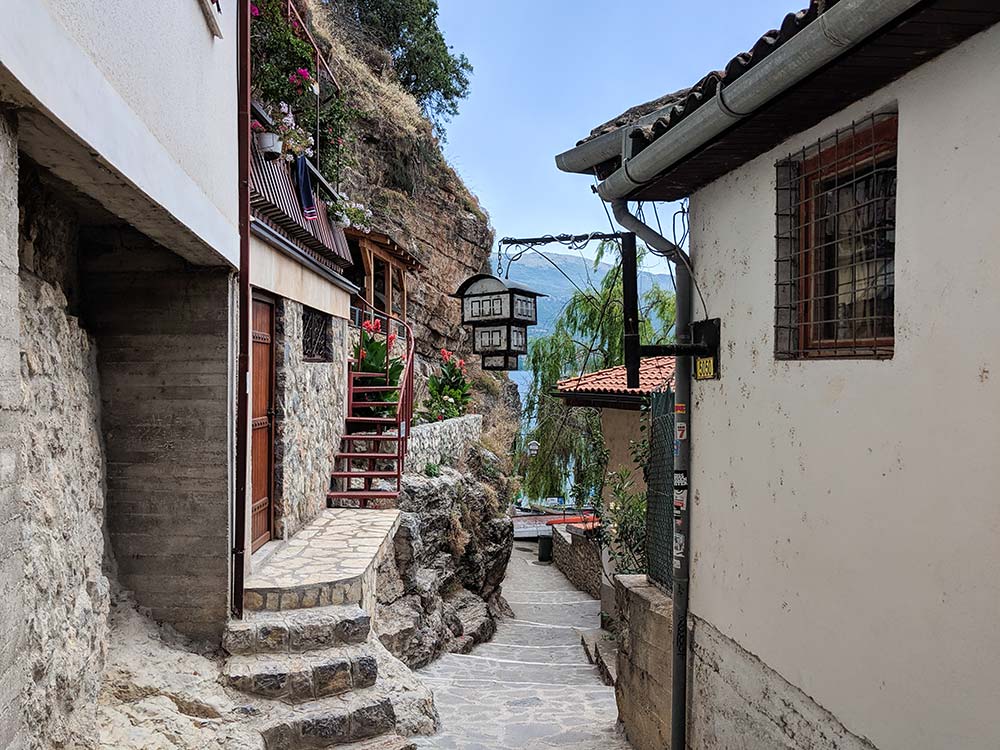 The narrow streets of stone, flowers hanging out of every window, it seems each time you turn there's a picture to take. Be sure and make time for a relaxing stroll through the Ohrid's old town, admiring the uniqueness of this North Macedonian gem.
Saint Sophia Church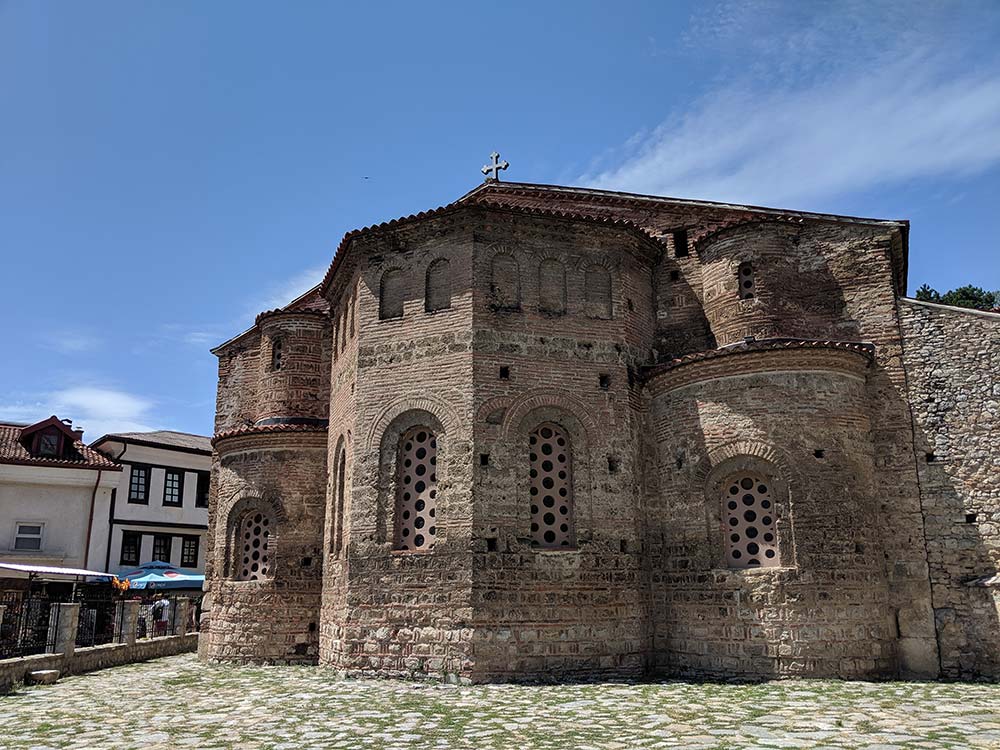 Saint Sophia is another famous old church in Ohrid. While it doesn't have amazing views like St. John, it's still worth visiting. Inside you'll find very old frescoes covering the walls and original mosaics on the floor.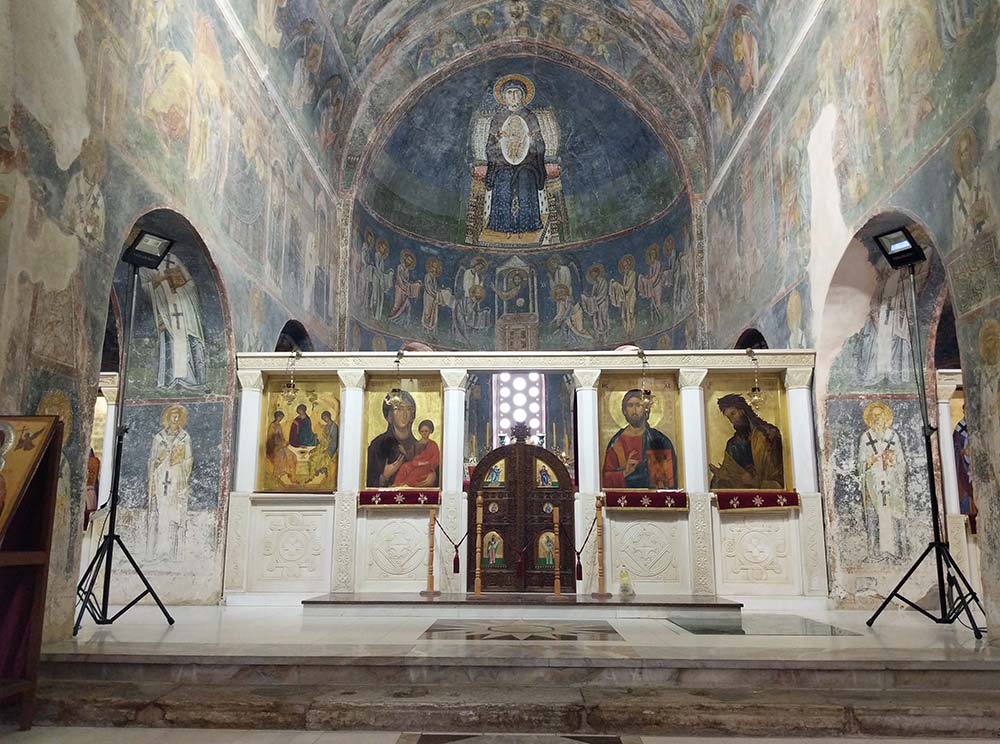 Saint Sophia dates back earlier than the 10th century so there's a ton of history inside. There are tours that will take you through or some guides will ask you if you'd like one while inside. They're cheap and provide some background on what you're looking at so it might be worth it to get one!
There are also concerts held inside due to the amazing acoustics. They're usually held at 8 pm so if you're staying for more than one day definitely look into this!
Dine by Lake Ohrid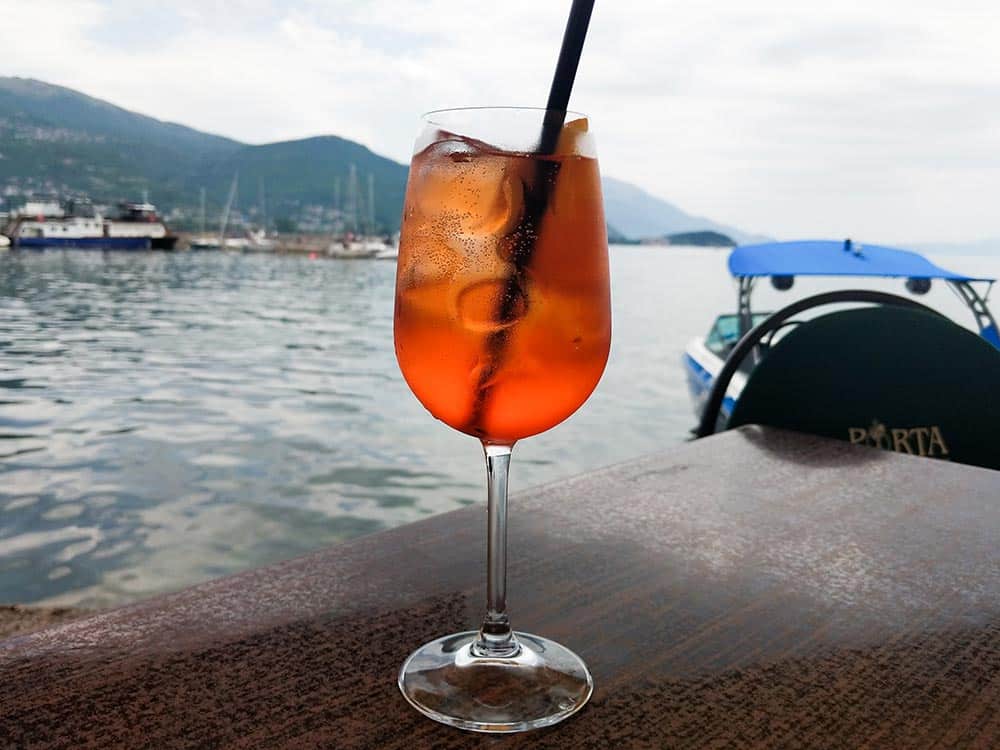 Restaurants right beside this beautiful lake must be outrageously expensive, right? Nope!
Have a cocktail and just listen to the breeze run across the lake or dine out and dig in while gazing at the mountains of Albania in the distance. It's not overpriced and it's great food. As we will always recommend for anyone visiting North Macedonia, have the shopska salad with some rakia.
Samuel's Fortress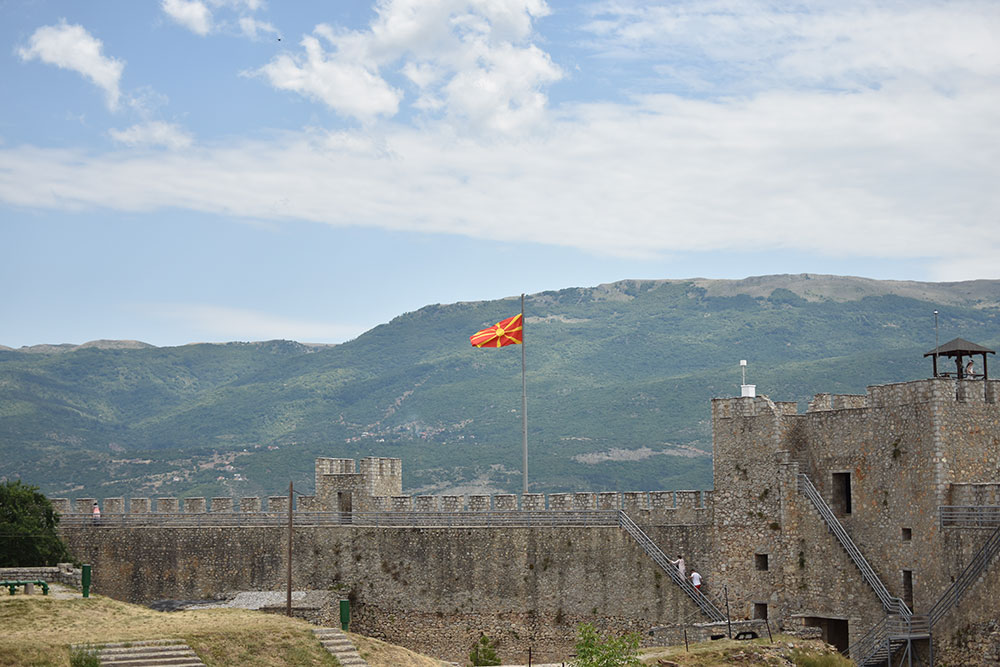 Originally built in the 10th century, under the rule of Samuel of Bulgaria, Samuel's Fortress watches over the town of Ohrid. However, archaeologists say there were already fortifications on this spot dating back to antiquity. Needless to say, this hill overlooking Ohrid has played an important part in the city's history.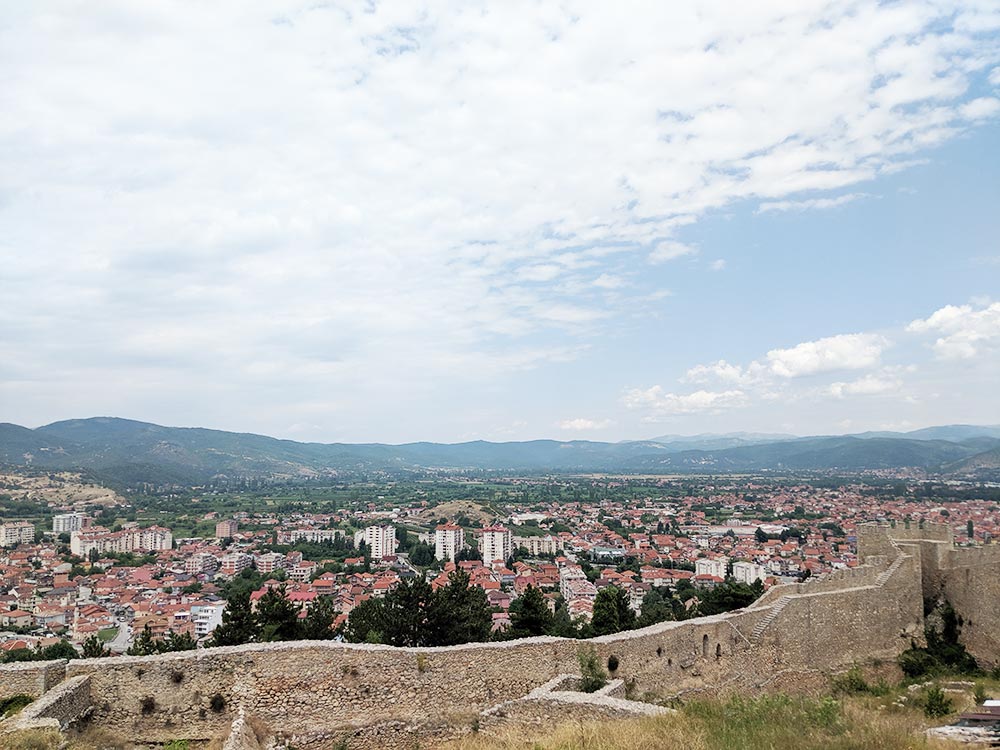 Enjoy walking along the fortress walls, always having a spectacular view of Old Ohrid as well as the new part of town. Everywhere you look is a perfect image.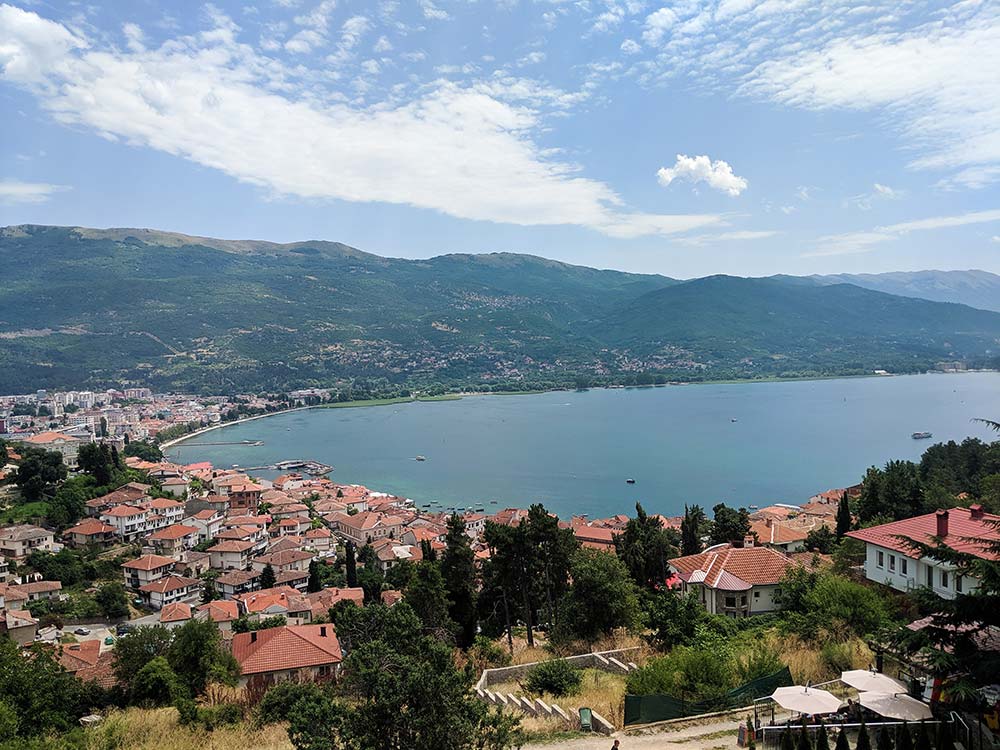 Ancient Theater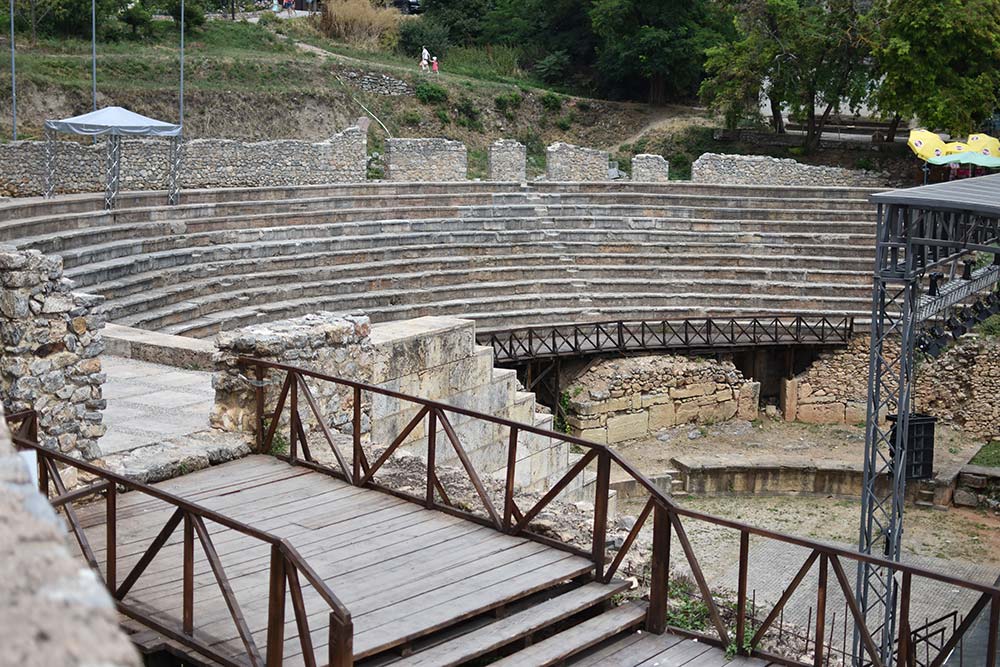 Enjoy even more old history in Ohrid by visiting the ancient theater. It dates back to 200 B.C. and is still used for performances today. Maybe you'll be lucky enough to see one!
Refresh with a Smoothie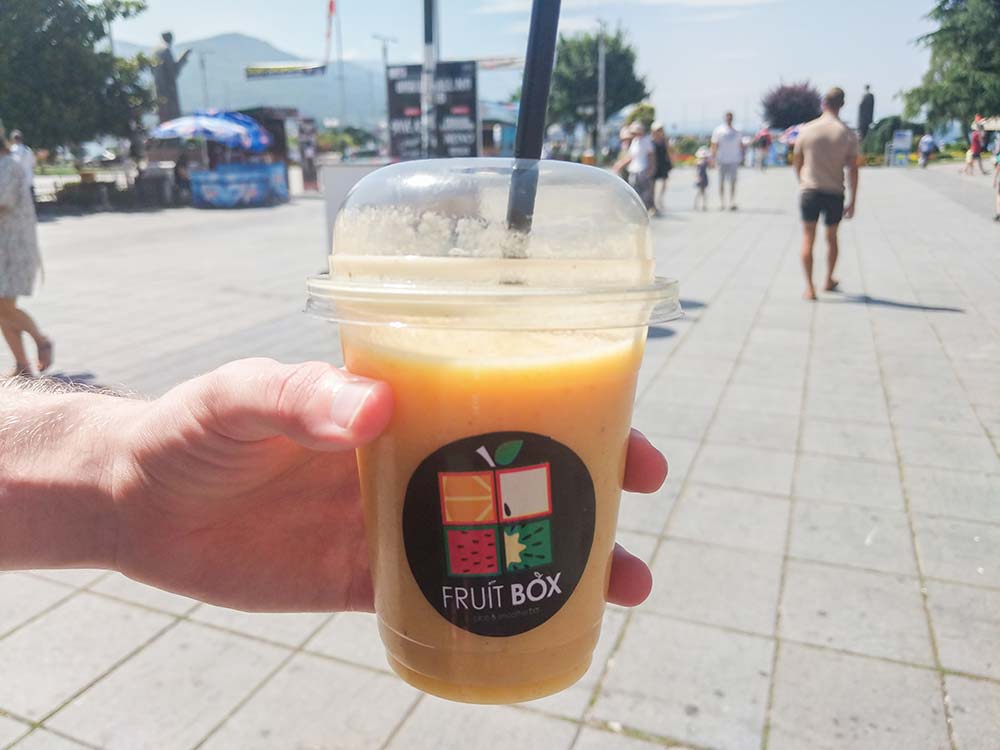 On a hot day in July, the heat can leave you feeling exhausted, especially after so much sightseeing. Grab a smoothie at Fruit Box and let the breeze from the lake cool you off while you rest under a shade tree. There are plenty of spots to relax and refresh on Kej Makedonija, which is a large pedestrian avenue that runs parallel to the lake.
Water Sports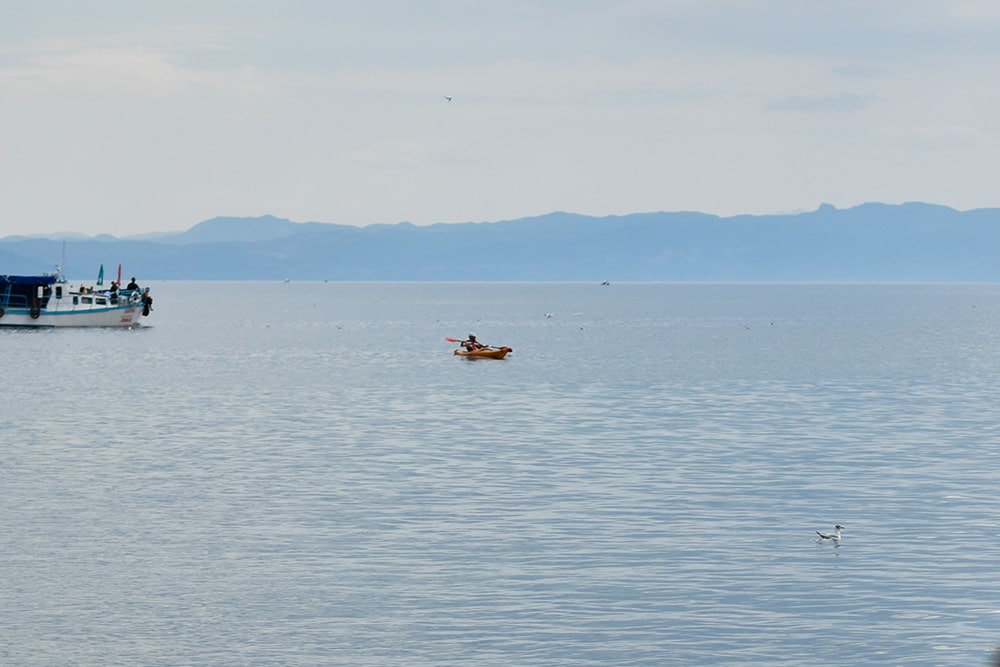 Kayaking, boating, paragliding, you'll find all of it here. However, if you're on a day trip like us, keep track of the time as there are plenty of other things to see and do in Ohrid. If you're staying for a night or two, then we really envy you! Enjoy this beautiful lake!
Shop!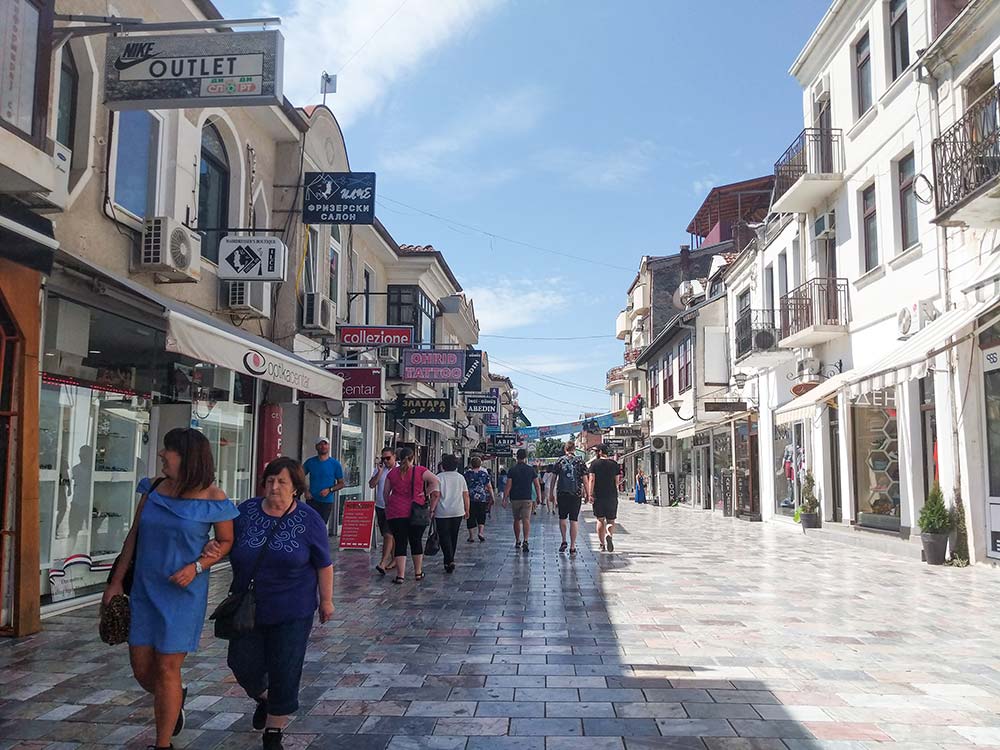 It's not hard to find shopping in Ohrid. Just off the city square you'll find loads of shops offering all kinds of things. If shopping is on your list then Ohrid will not disappoint!
Have Some Ice Cream by Lake Ohrid
What else do you need on a hot summer day? Ice cream! You'll find no shortage of it in Ohrid. Whether it's a small stand by the lake or one of the many cafes by the city square, ice cream is everywhere in Ohrid. Enjoy!
Find Some Good Views
Atop the hill in Ohrid, on which the fortress also stands, is a small nature trail. This will lead you to the Church of St. John at Kaneo or to a couple lookout points. It's an easy trail, with just a few uphill treks to master.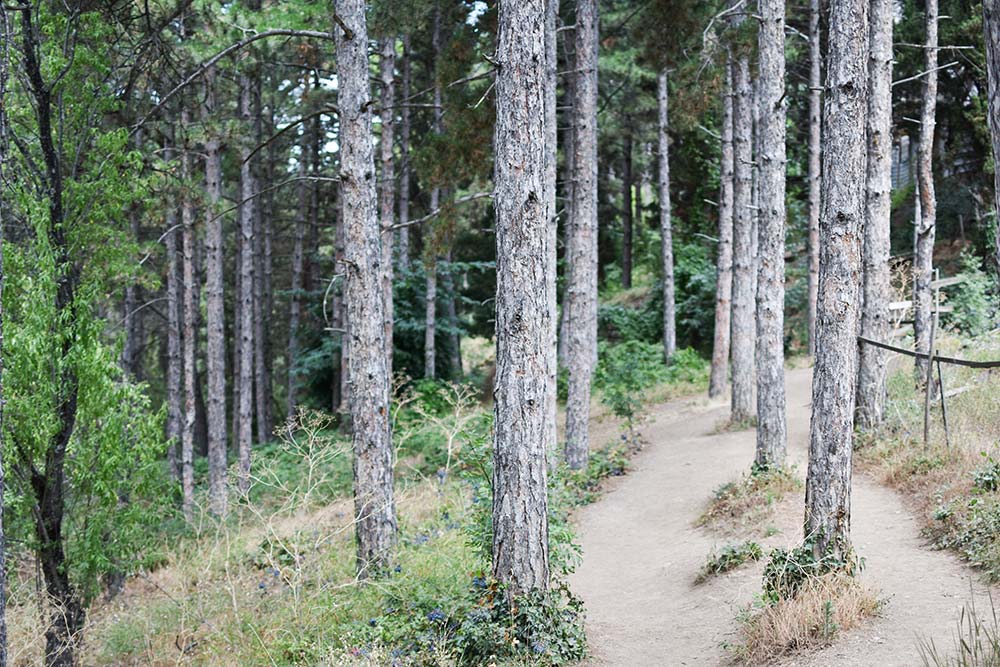 Grab a snack and find a rock to enjoy the view. The blue water of Lake Ohrid is truly mesmerizing.
Summary of What to Do in Ohrid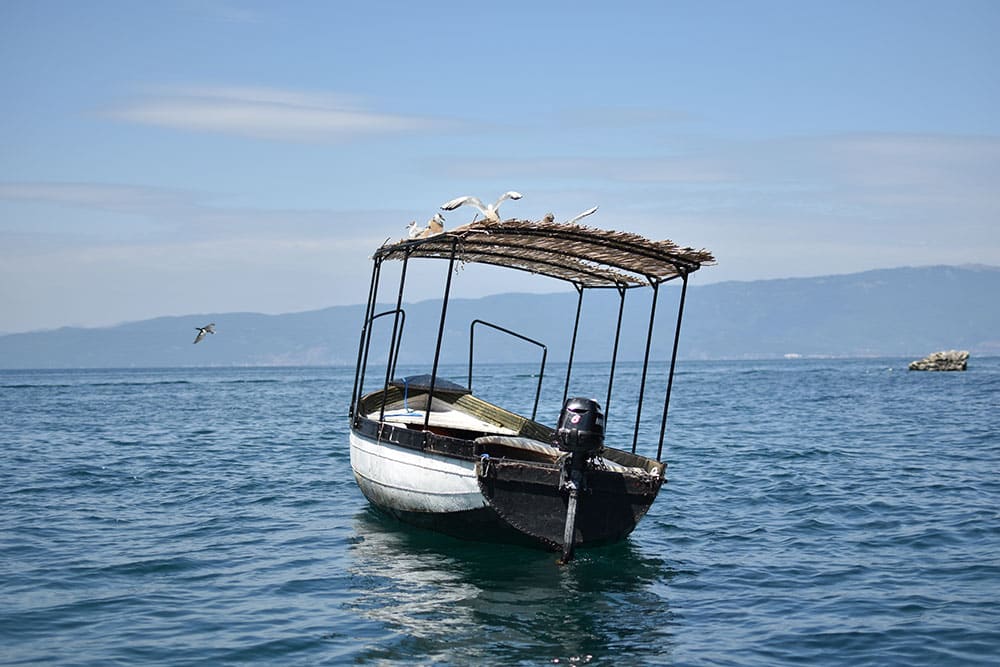 Whether it's a day trip to Ohrid from Skopje or you're spending a few days in town, you'll be captivated by Ohrid's beauty and charm. With Lake Ohrid on your doorstep, simply relax with the cool lake breeze or dive in and get adventurous.
There are so many sights to see in this small town packed with history, and we're certain you won't grow tired of it. We hope this has given you a good idea of what to do in Ohrid and we hope you get a chance to experience this treasure in North Macedonia for yourself!
Happy travels!
Like it? Pin it!