Stonehenge is a famous prehistoric monument located in southern England. Whether you're in Bath or in London, a day trip to Stonehenge is very doable and very much worth it. We saw it on our way from Oxford to Cardiff, Wales. That said, there are two ways to see Stonehenge: paying way too much or seeing it for free. If you're like us, then you're interested in the free option. In this post we're going to tell you how to see Stonehenge for free, saving you money for some savory pasties and cold pints later.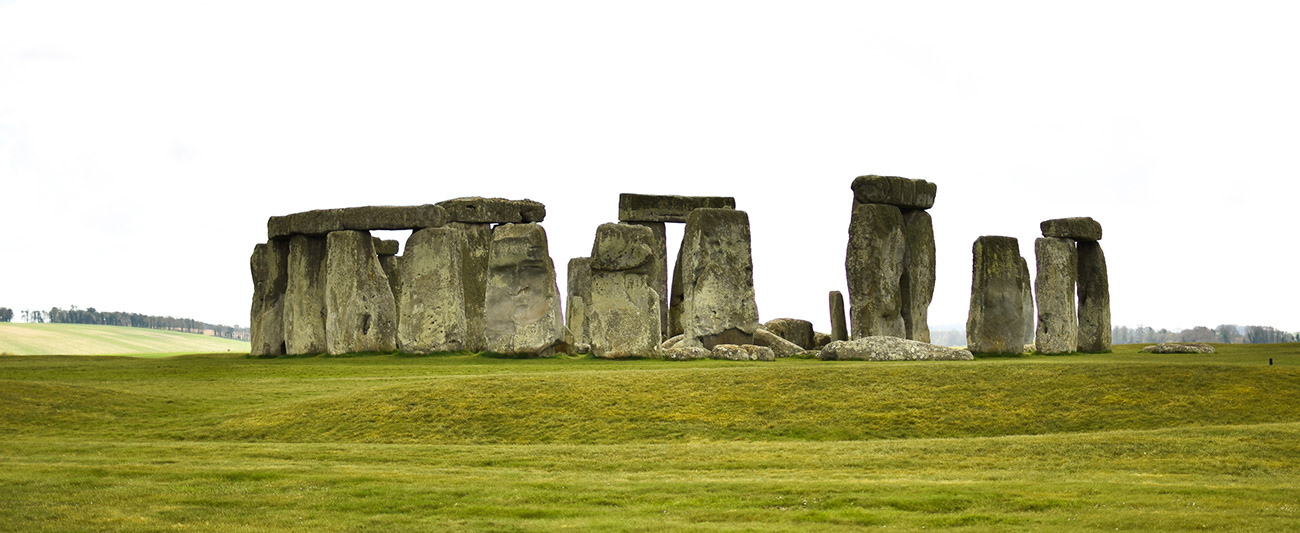 What Are Your Options for Stonehenge?
The most common way to see Stonehenge is by tour bus. Whether you take public transportation (train to Salisbury Station/bus), you're going to end up at the visitor center and have to pay 19 pounds per adult to see Stonehenge!
That's crazy!
A family of two adults and two children get entry for 49 pounds. Still crazy! That's around $64 USD for your family to see some rocks. Ok, it's more than just rocks but in reality, that's what it is.
So, How Do You See Stonehenge for Free?
Firstly, you're going to need a car. Driving on the left side of the road sounds scary (it is) but you're fine! Rental cars for a day aren't expensive and having one allows you to explore more of the beautiful English countryside on your own. If you can't or don't want to rent a car then there is some public transportation available. It'll require you to take trains and buses and can take anywhere from 2 to 3 hours so we think renting a car is the best idea.
You have some options at this point. England has kindly put in some walking paths in the region that lead you through some scenic fields on your way to Stonehenge.
You have the choice of parking at Woodhenge and walking a couple of miles from there (2-4 hours depending on your route). Thought to be built around 2300 B.C., Woodhenge is less popular but definitely worth a view. Entry to Woodhenge is strictly free so no worries there. You can read more about it on the English Heritage website.
If you don't have enough time to fit in Woodhenge (we didn't) or you just don't care about seeing it, no worries. With a car at your disposal, head to the intersection of Fargo Road and Willoughby Road (51°11'33.5″N 1°49'23.6″W). The closest bus stop is the Medical Centre in Larkhill. You'll see a sign that says "Stonehenge" and just park to the side of the road at this point.
Now on foot, head down the gravel road straight ahead. Passing some pretty fields and farms, you'll continue on the gravel road until you see crowds and some strange looking rocks on a hill up ahead.
You've made it to Stonehenge! Almost.
Continue on, passing a field of sheep on your left. When we visited, there were some gypsy vans on the gravel road, selling some tea and interesting conversation.
At this point you'll see gates to the field with a sign that says "pedestrian path" but don't take them yet, unless you fancy walking through some sheep poo.
Just before the main entrance to Stonehenge (you can't miss it; there will be many buses) there's another pedestrian path that leads you parallel to the main path. It seems odd, walking through someone's field, but this is common in the UK so don't be scared!
Summary of Seeing Stonehenge for Free
The pedestrian path leads to a fantastic view of Stonehenge for free! The people who paid will be a little closer, but you have a spectacular view without buying a ticket. At the expense of a rental car, you get to see breathtaking countryside, Stonehenge and possibly even Woodhenge. In our opinion, you can't beat that! Skip the tour buses and venture on your own. Seeing Stonehenge for free is just one of the many benefits!
Like it? Pin it!