If you're visiting Wales then you need to make time for Brecon Beacons National Park. Just a short drive from Cardiff, a multitude of beautiful hikes await you. From craggy ridges and sweeping valleys to the highest peak in southern Britain, you won't be left wanting after seeing these wondrous views. In this post we talk about hikes that we trekked while visiting Brecon Beacons National Park and show you where to find more!
Llanthony and Hatterall Ridge, Monmouthshire
Begin your Brecon Beacons National Park adventure with some history and gaze at some medieval ruins dating back to the 12th century. Whether you take time to enjoy the ruins at the beginning or end of your hike is up to you. This hike is circular in shape and runs about 4.5 miles in length.
You'll find the climb a bit steep but once you're on the ridge, fantastic views are all around you. From snowy peaks in the distance (during the right season) to seemingly endless valleys below, enjoy the sights as well as roaming horses and sheep.
There is free parking in a decent sized lot next to the ruins. Make a trip out of it and stay in the Llanthony Priory Hotel next door!
Craig-Cerrig-gleisiad
This shorter trek is very close to one of the most popular hikes in all of the Brecon Beacons National Park, Pen y Fan, which we talk more about below. Craig-Cerrig-gleisiad spans almost 3 miles and is also circular. There's a small parking area just off the main highway and the trail head is very visible with signage.
Watch your step as you ascend and traipse along the cliff edges. It's a ways down! While this hike is short in length, it can be quite challenging with its steep ups and downs. But don't let that deter you from this gem of a hike in the Brecon Beacons. Dodge the massive crowd walking up to Pen y Fan and get a glimpse of the highest peak in southern Britain from afar, quiet and peaceful.
Pen y Fan
While we didn't hike Pen y Fan, it was our intention to. However, we arrived mid-morning to find over a mile of cars parked along the highway and the parking lot full. Gazing upward toward the trail we could see tons of people. That didn't suit our fancy so we continued on and found Craig-Cerrig-gleisiad instead, which was perfect!
We attempted to hike Pen y Fan on a weekend so we're certain that played a part in it being so crowded. If you have the opportunity to hike Pen y Fan, we recommend trying a weekday. The pictures online look stunning so we're sure it's an amazing hike.
Summary of Hiking in Brecon Beacons National Park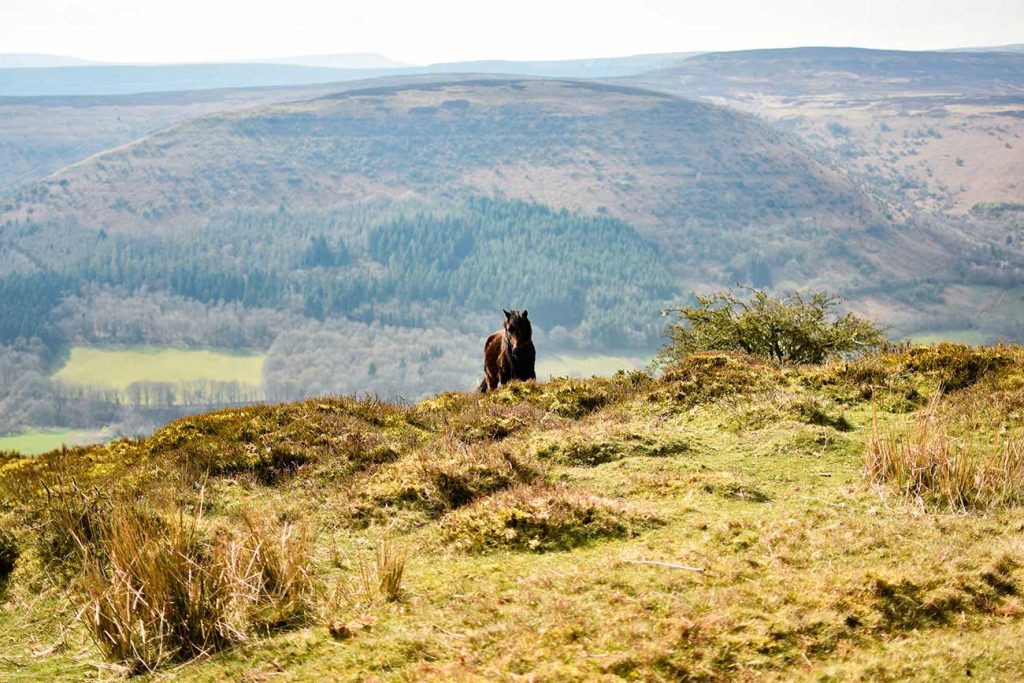 These are just a few of the hikes that await you in Brecon Beacons National Park. Wales is a truly beautiful country and you should see it for yourself when you visit. For more info on hikes in Brecon Beacons check out the National Trust website or if you're looking for more walks throughout the UK, try Countryfile Magazine's website. They have some great lists and info for you.
Thanks for reading and happy hiking!
Like it? Pin it