When you're on holiday, seeing all the sights and indulging the local cuisine, harrowing experiences don't really come to mind. That said, when you're in Warsaw, Treblinka needs to be on your itinerary as it's an easy day trip. Even though the remains of this massive death camp were destroyed, it's important to go and remember the terrible things that happened here and to never forget. Second only to Auschwitz, around 900,000 Jews were killed in Treblinka in just 12 months.
On a happier note, check out our post on what to do in Warsaw for some more ideas during your visit to Poland's capital!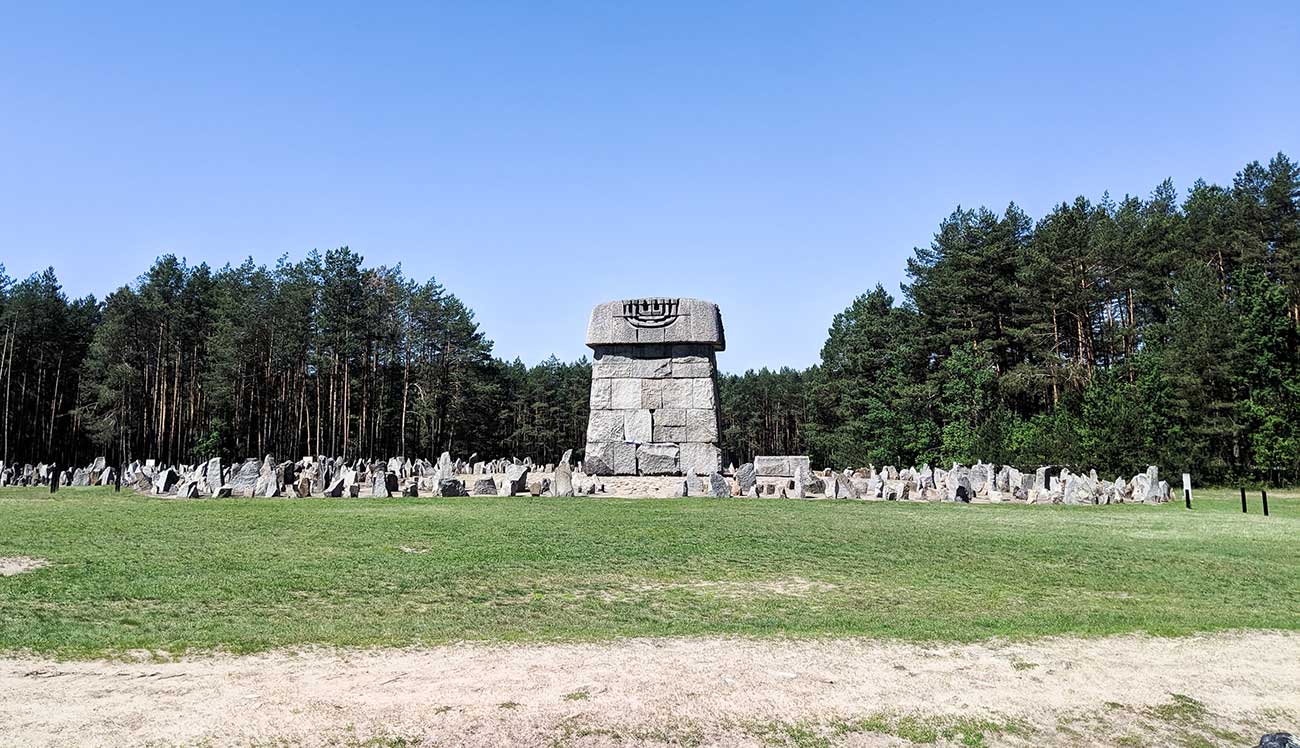 Just a short day trip from Warsaw, Treblinka can be seen on your own by rental car or by train. There are tours that run from Warsaw as well. You have some options! In this post, we tell you how to get to Treblinka from Warsaw and what to do when you're there.
How to Visit Treblinka from Warsaw
Firstly, we recommend renting a car and taking a half day for a Treblinka excursion. While this isn't what we did, we believe it to be the easiest option and the one where you'll be able to go at your own pace.
Secondly, take a tour. While you're going to be paying a little more for this option, you'll have a guide who can explain things to you. As mentioned above, Treblinka is not standing today and the area of the old camp has been turned into a memorial with a small museum. A guide could be useful!
Thirdly, if you're feeling super adventurous and are on a budget (like us!), then we recommend taking the train! Here's the important part: there is no train to Treblinka from Warsaw.
Wait, take a train but there is no train? What?!

Well, not technically. Take the train from Warsaw to Małkinia, a small town just north of Treblinka. As we found in a review, there is a taxi that will take you from the train station to the Treblinka death camp.
However, don't expect a taxi to be waiting there for you. Our driver was a local guy in his van. He didn't speak a lot of English but he said "camp?" and that was good enough for us. He dropped us off and worked out a pick up time for our return journey to Warsaw. If you arrive by train and there isn't a taxi then don't worry! There is a small waiting spot near the station house and one should arrive shortly!
Most importantly, have plenty of cash on hand! The fee to enter the Treblinka camp is very small but they only take cash. And if you're taking the train and a taxi like we did, the driver only takes cash as well. Some extra euros hidden in a wallet saved us as we were short on cash!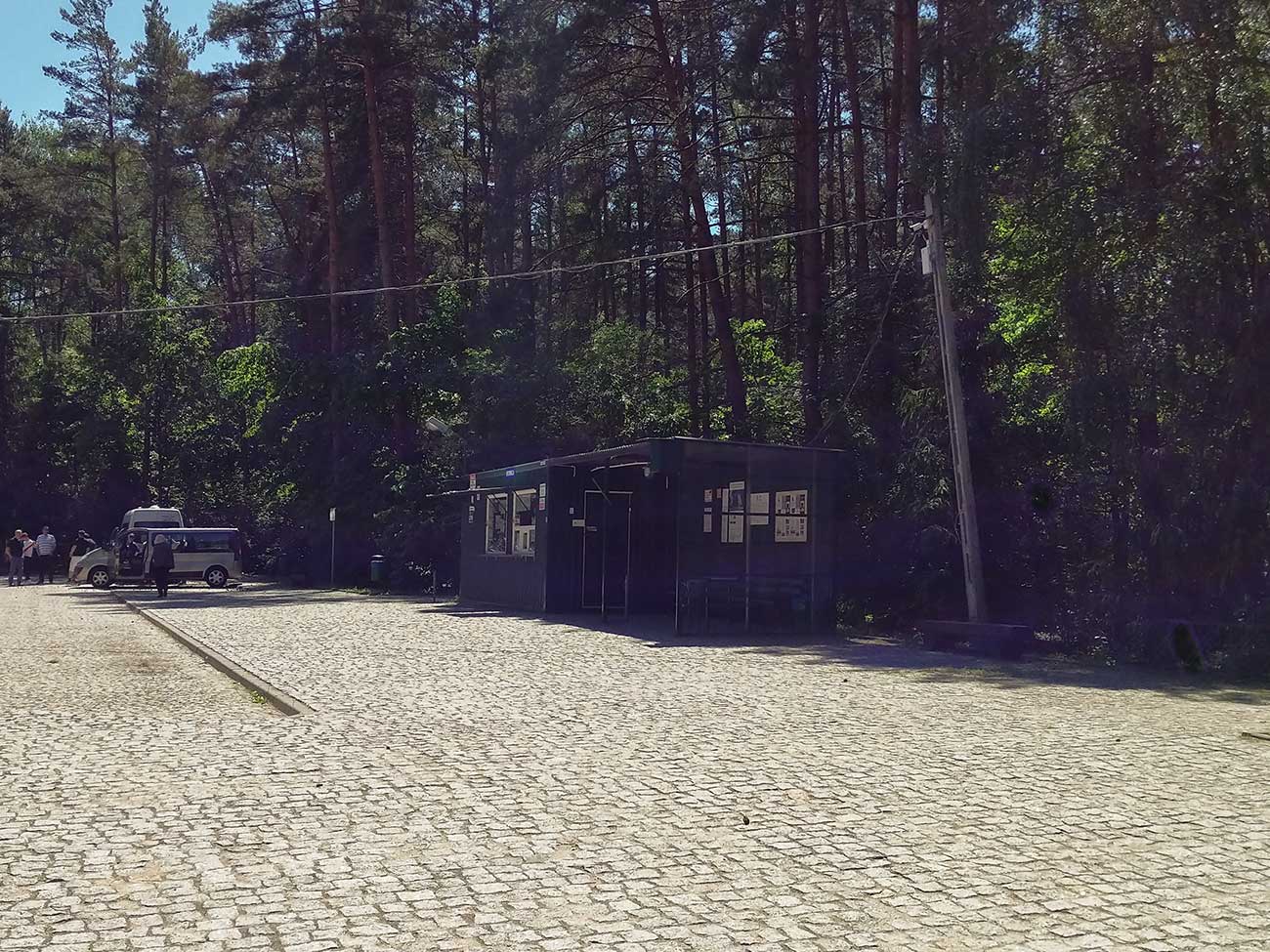 The ticket office
We should have done more research before going but we kinda like winging it. It was worth it so that's what matters!
Camps and Museum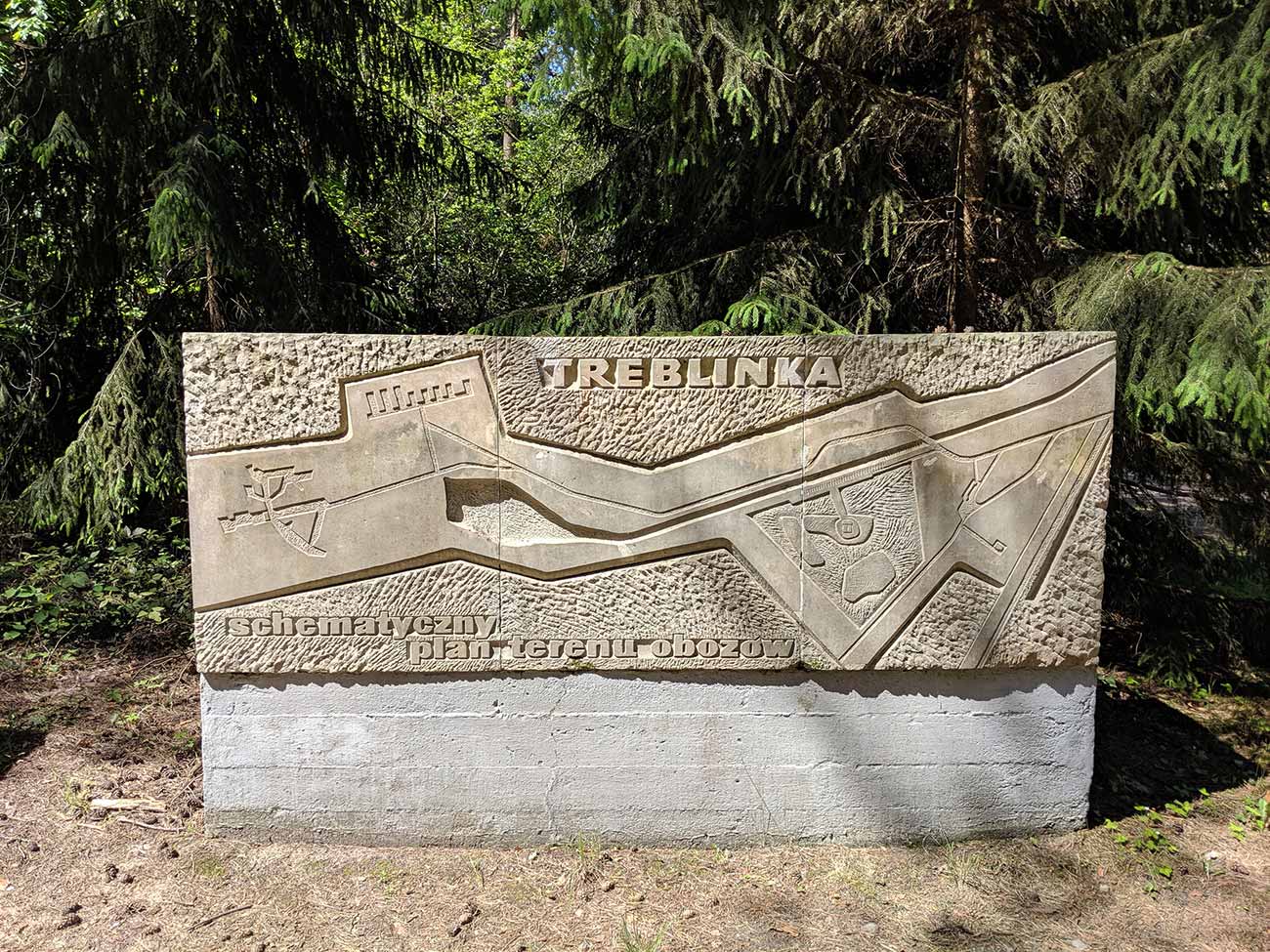 There are two camps in Treblinka: I, labor, and II, death. However, you won't be starting with I. After arriving, you'll see two paths on either side of the ticket office that lead into the woods. These are the ways into Treblinka II.
But don't go yet!
There's a small museum opposite the ticket house and a little ways down the road (behind the restrooms). If you're lost then ask the ticket office to point you in the right direction.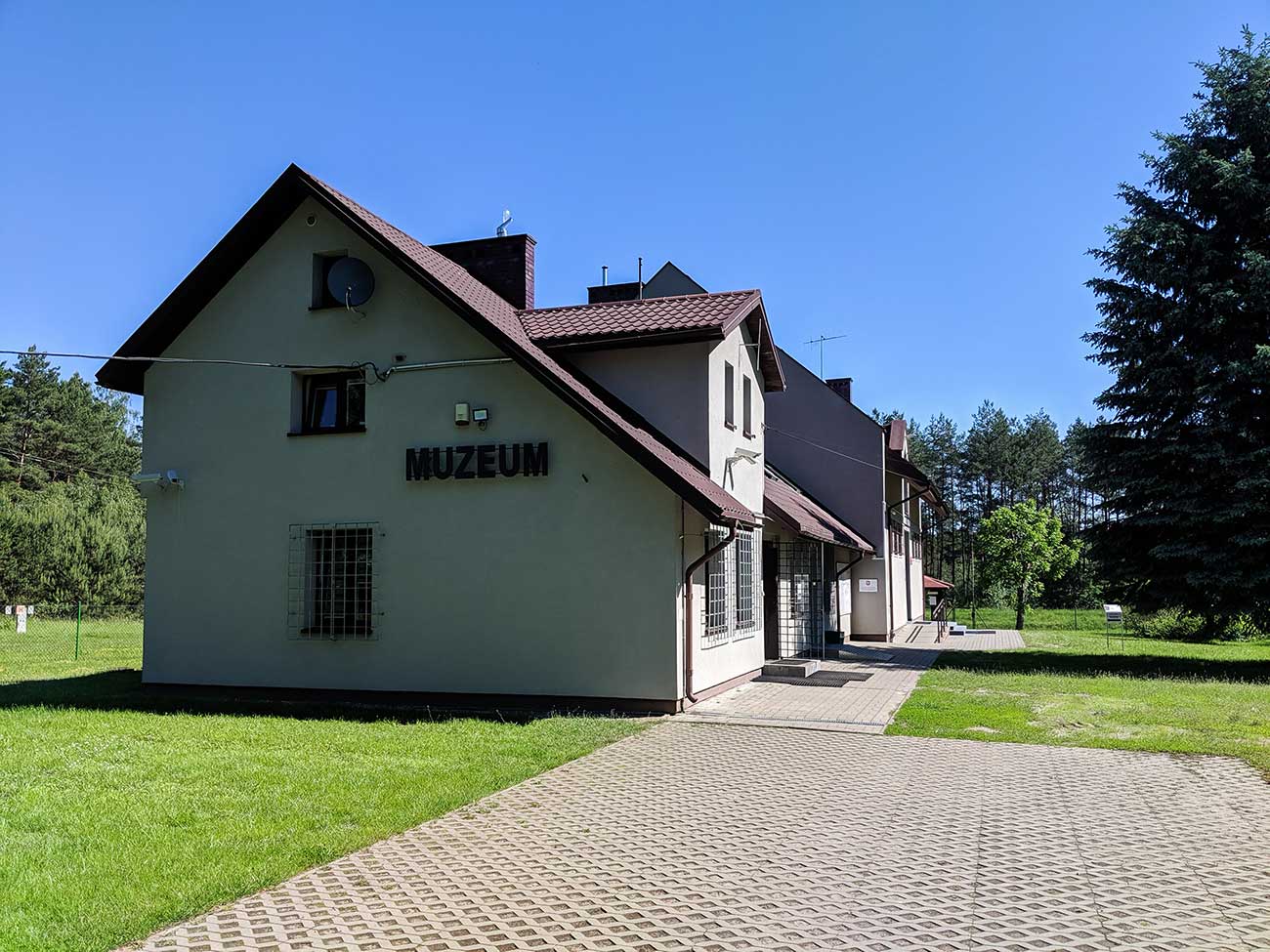 Inside you'll find excavated artifacts of those who suffered here and you'll also grasp an understanding of the massive camp that once existed. The layout is important to understand as no structure is left standing today. It is shocking to think that this serene and beautiful place today was once a death camp.
Treblinka II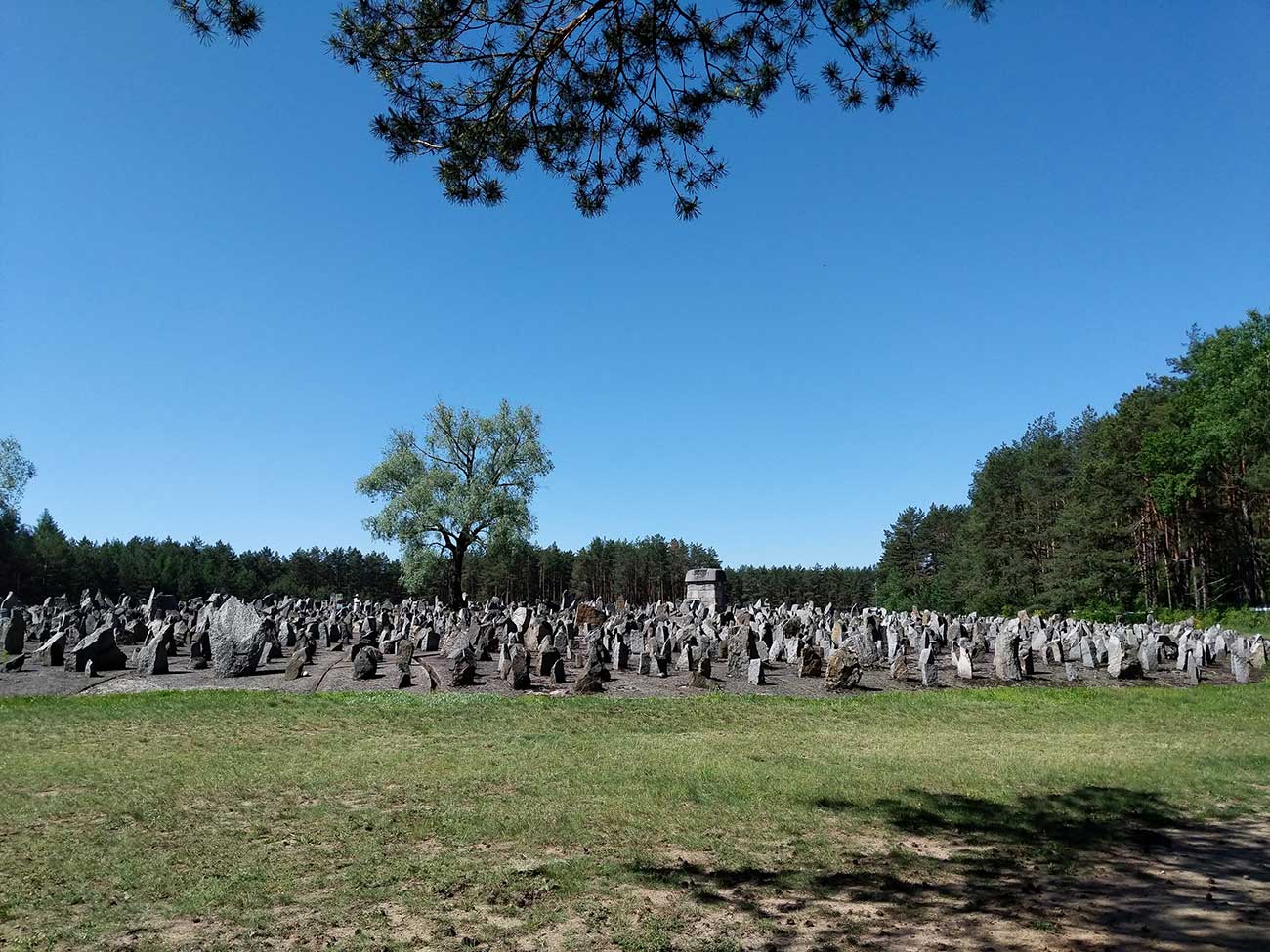 Following the museum, walk among 17,000 stones that remember the victims of Treblinka. Over 200 of these stones list the names of towns and cities that Jews were transported from.
Today, this area is a peaceful place of remembrance where you can go and contemplate in quiet. You'll also see a ribbon lining the forest next to the memorial. It lists 4,000 names of victims.
You'll also see a black structure on the ground in front of the large stone. This is to resemble the pyre that the Nazis used to cremate the bodies. Their goal was to hide the evidence of what they had done.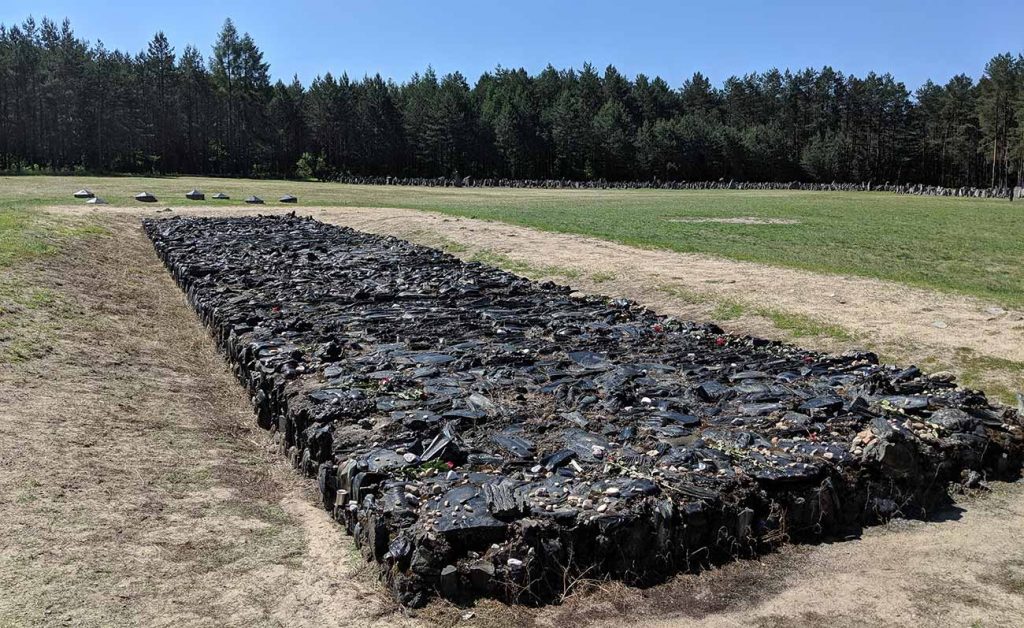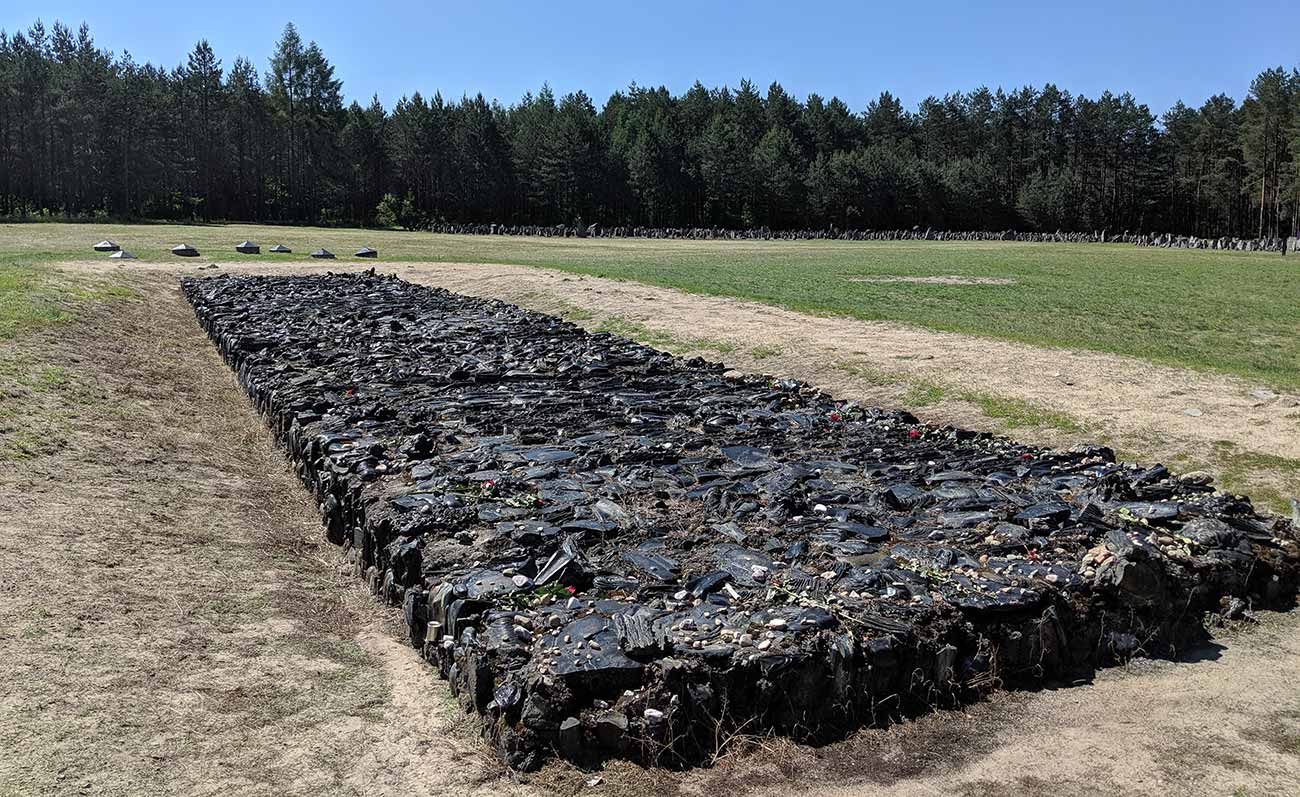 The main path to the memorial has several large stones with the names of countries where Jews were forcibly removed.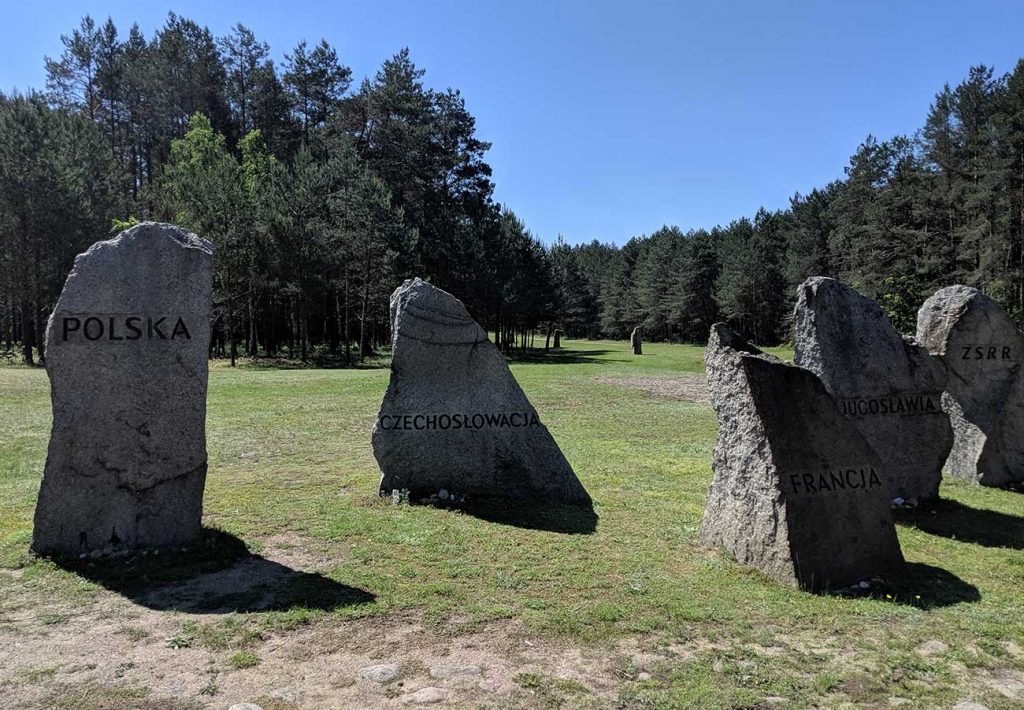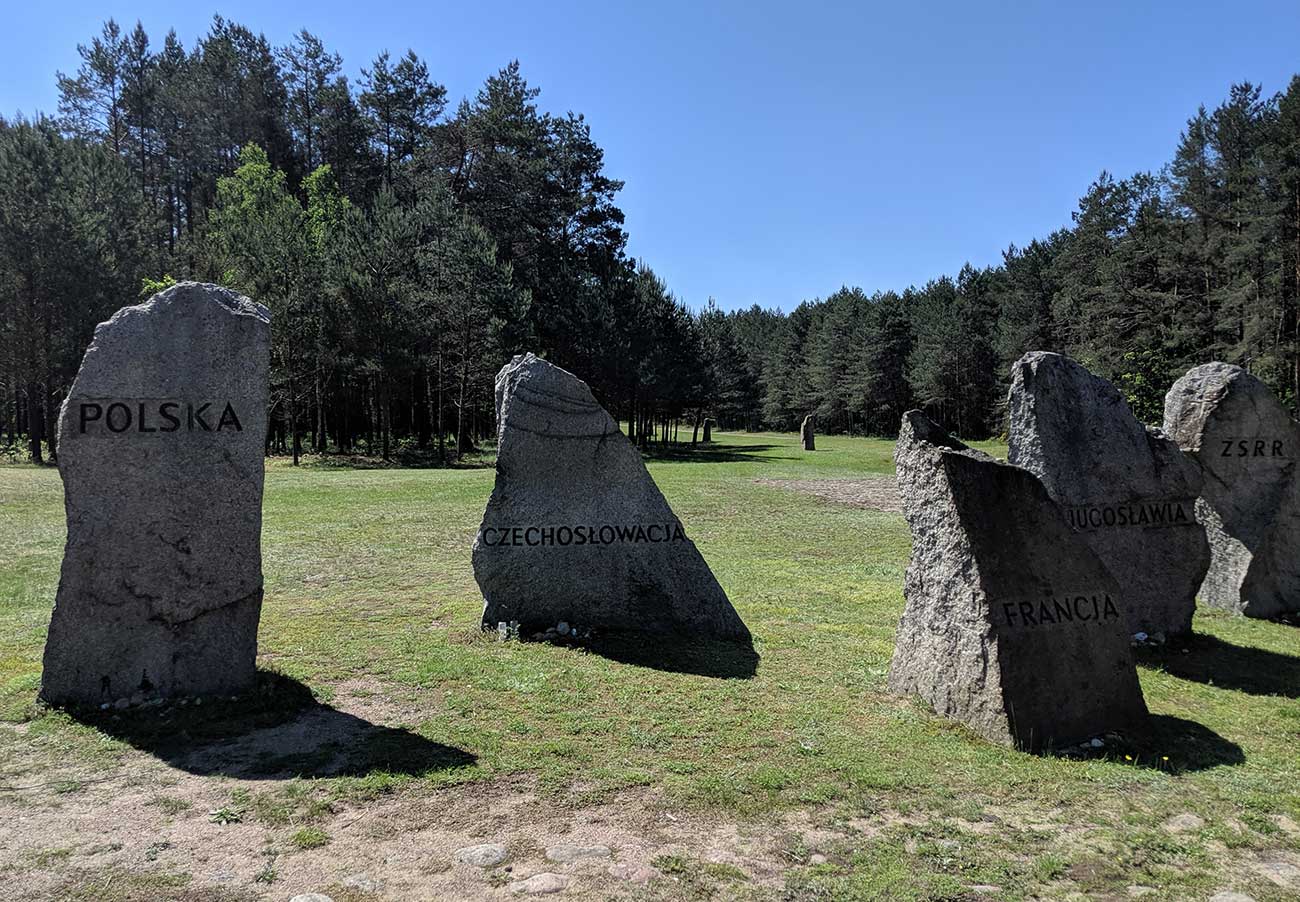 Treblinka I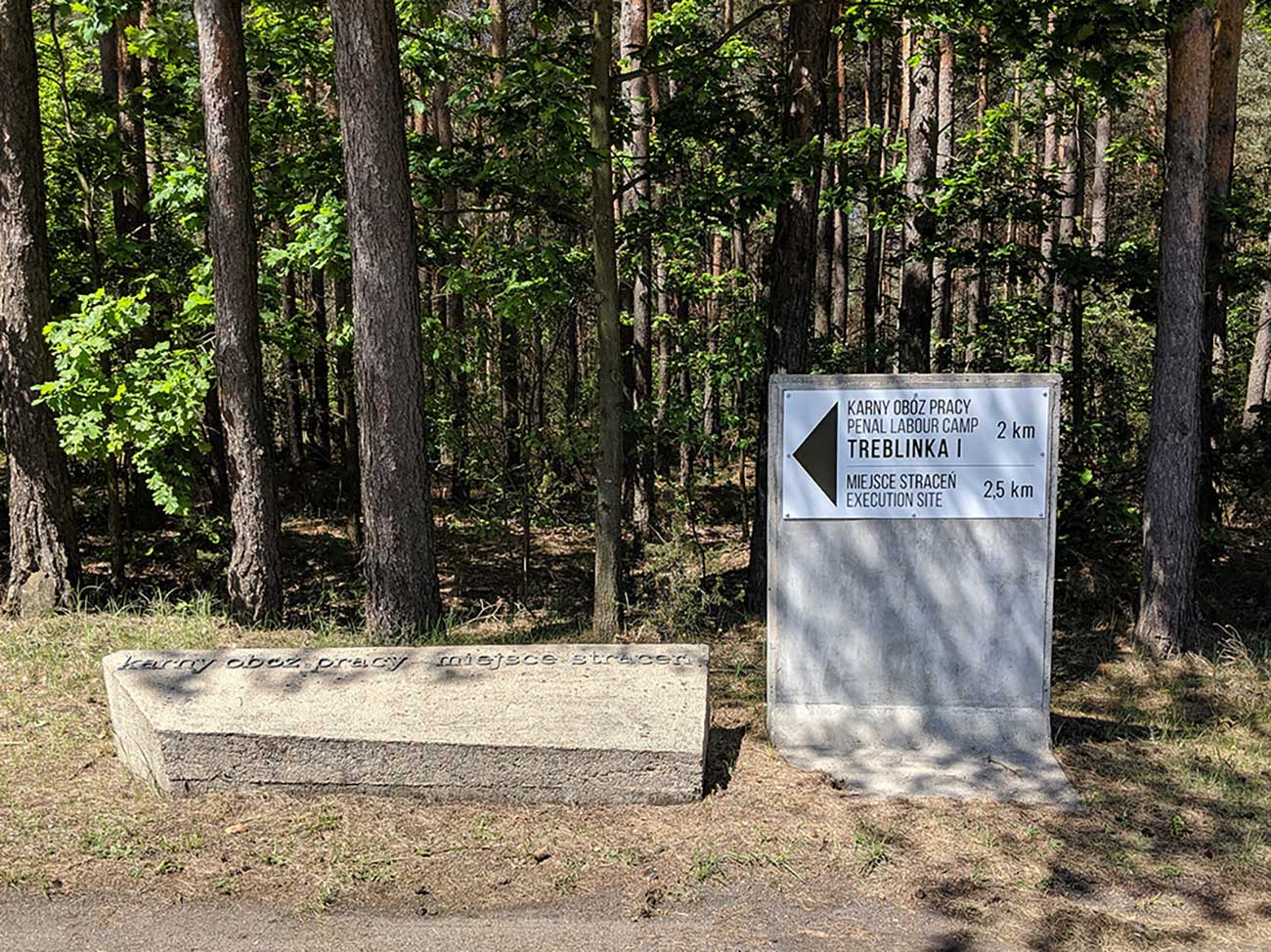 Treblinka I has its name because it was operating as a labor camp before the death camp began. The Nazis destroyed most of this as well but you can see where there would have been a quarry and there are a few walls still standing. It's hard to make sense of what was once there, but it's worth a walk through the woods. Just 2 km past Treblinka II and you'll be there.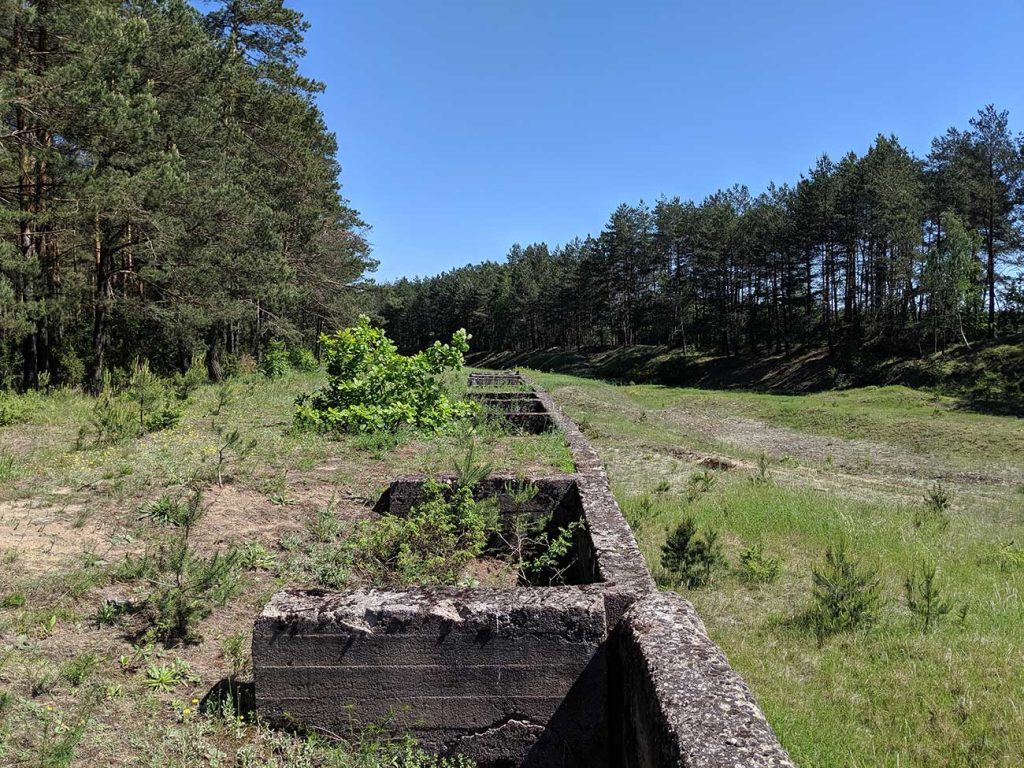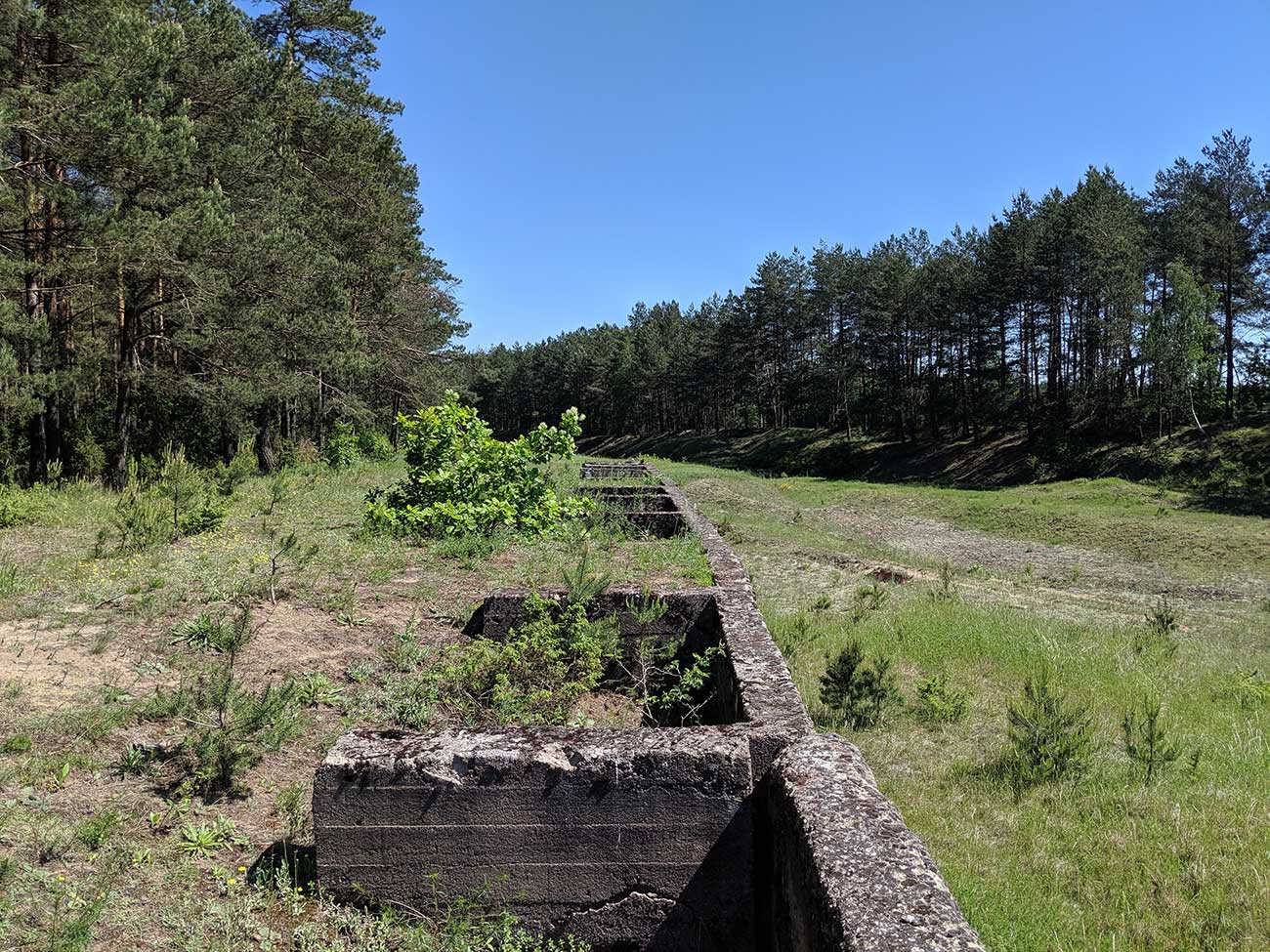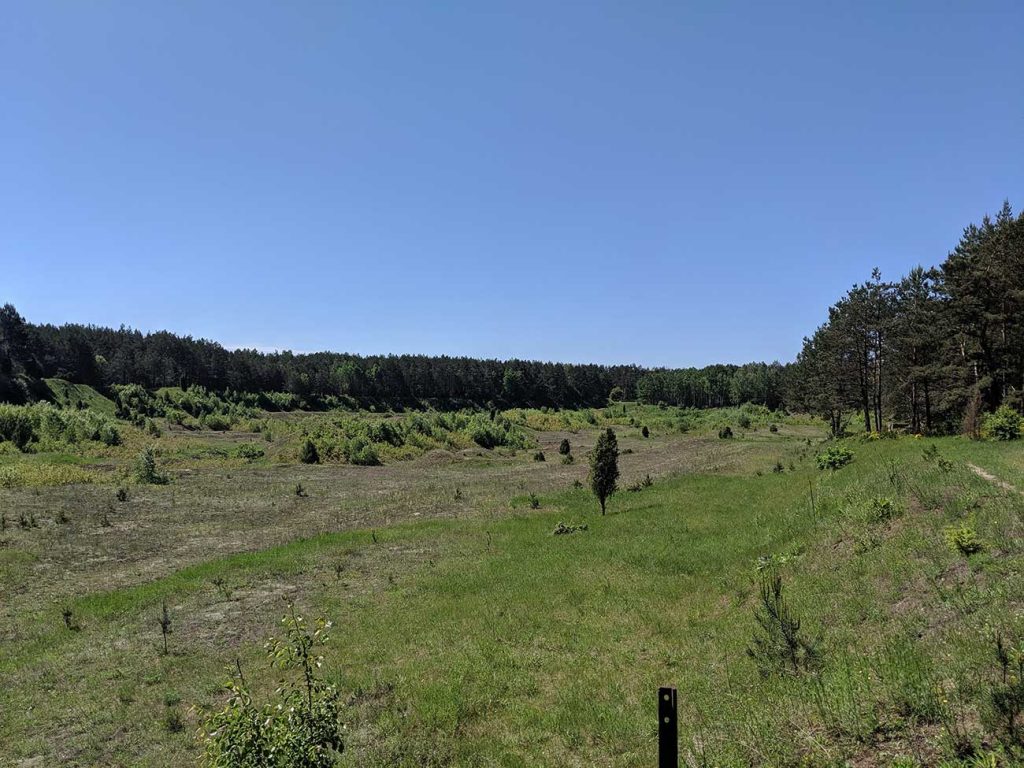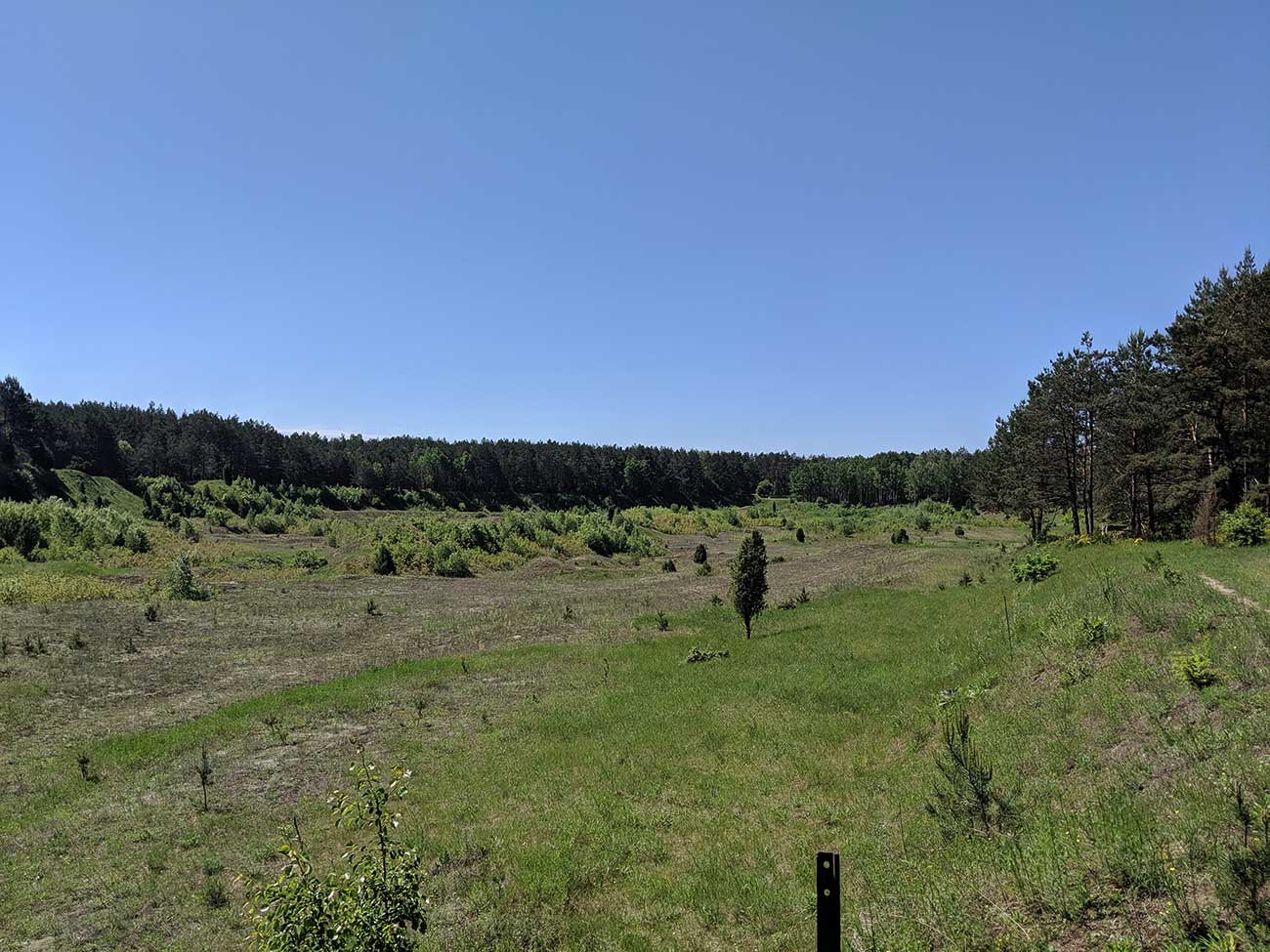 Execution Site
There is also an execution site where it's estimated around 10,000 more Jews died. It's beyond the labor camp of Treblinka I but only by .5 km. We think you should visit but our adventurous train idea put some restraints on our time. We had to get back to our taxi and catch a train to Warsaw.
Summary of Visiting Treblinka from Warsaw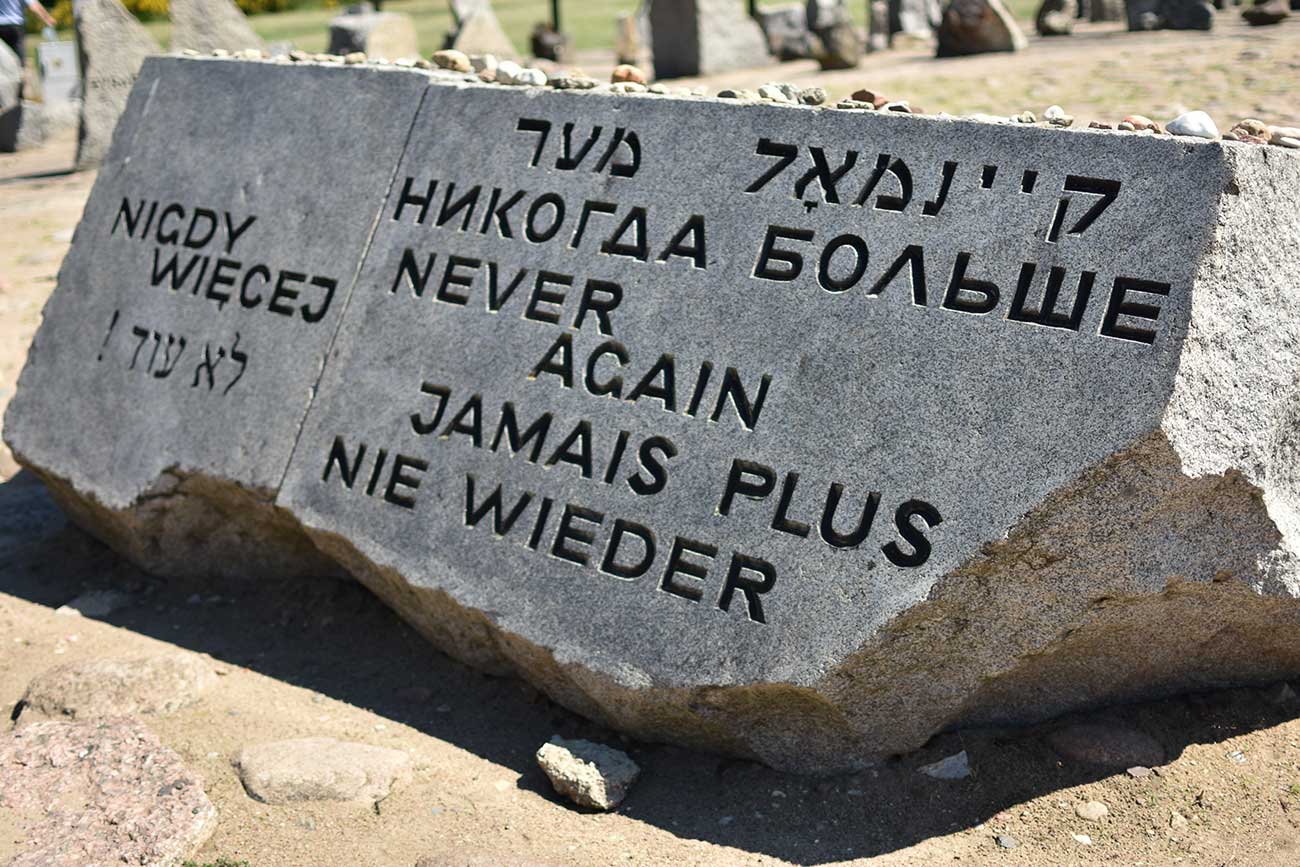 If you're in Warsaw then you really need to see Treblinka. No, it's not standing today for tours to line you up and take you through like Auschwitz, but that doesn't change the fact that almost 1 million Jews died here in such a short amount of time. We think a half day is plenty to visit Treblinka and do your own remembrance. It's a great idea for a day trip from Warsaw. 
*There is a great resource out there for you to use if you plan on visiting on your own. You can find an audio guide on the Memory of Treblinka's website. It will go into more detail for you.
If you have any questions about getting there or anything in general then comment or contact us!
Thanks for reading.
Like it? Pin it!